Taking a dip in the rivers or salty ocean waters is not for everyone, especially young children. Does that mean there is no scope to enjoy swimming? Not exactly. You can still build a swimming pool in your tiny backyard, basement or terrace. However, you need to be pretty innovative, and today's post will help you to achieve this…
1. Stylish backyard with a small pool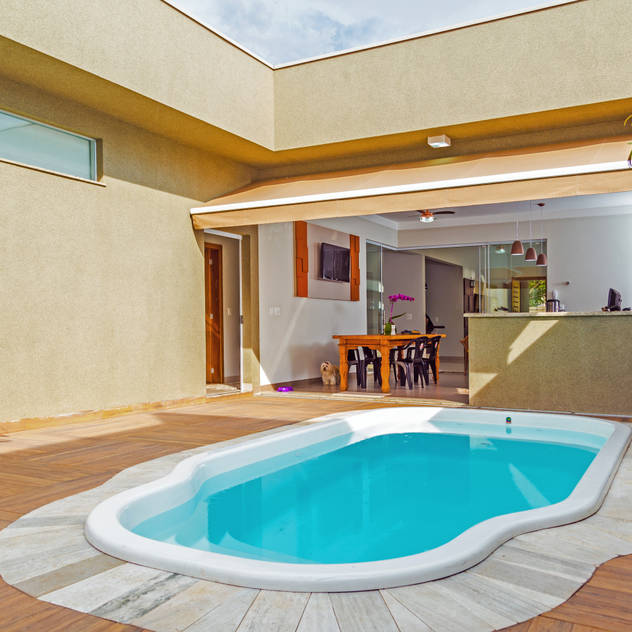 The backyard of this Brazilian house is designed with cool stone tiles. But its major attraction is a small pool built just outside kitchen-cum-dining room.
Potted plants are used to decorate the surrounding area. Pale façade colour also adds to the beauty of the space.
2. A tiny corner pool in the backyard
The modern décor of this stylish backyard is a perfect recipe for everyone who wants to build a swimming pool in a small area. When faced with this problem, this Florianópolis home opted for an 'L'–shaped swimming pool at the corner of the pergola.
The poolside also received sufficient attention. It is decorated with reclining chairs and lanterns. The shaded area is decked up with a modish dining set and daybed. Isn't this a marvellous way to spend time by the poolside?
3. An haute pool for a cool dip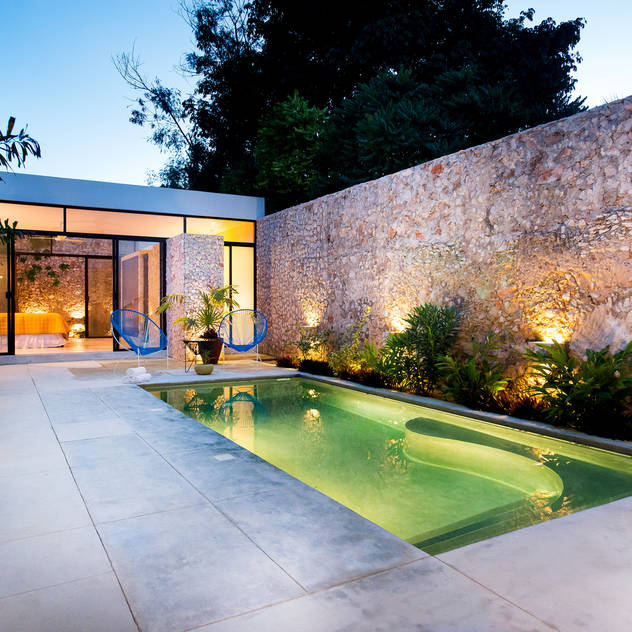 In front of you is a charming small pool to take a cool dip in the heat of Merida, Mexico. It occupies the courtyard that separates the private quarters from the public one.
It is built so that the owners can take a relaxing dip before going to the bed at night. The area by the pool is decorated with stone flooring. Intense blue Acapulco chairs occupy the deck area.
4. Swimming pool on the open terrace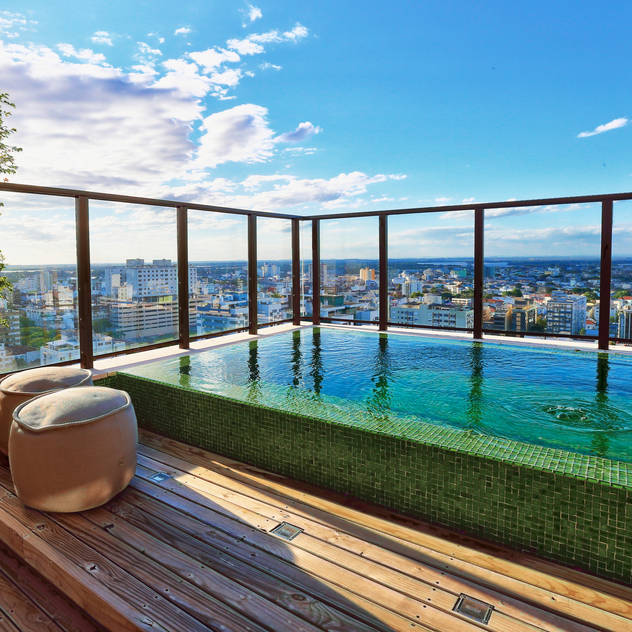 If you do not have sufficient space to design a pool in your backyard do not feel disheartened.
Take a cue from this Brazilian house which has a beautiful pool on the rooftop offering excellent views of the surrounding city. The wooden sundeck is adorned with seating arrangements and a small dining parlour.
5. Under the starry sky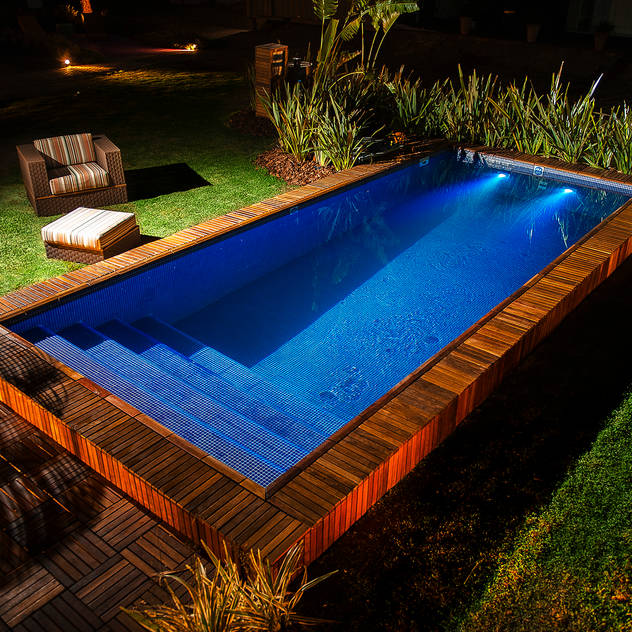 Courtesy of its blue mosaic tiles, this backyard pool looks gorgeous. But the contribution made by the unusual deck flooring cannot be ruled out either.
The grassy lawn has chairs and cushions, so that the residents can sit down and have a chat after a splash in the pool under the starry sky.



6. Small is beautiful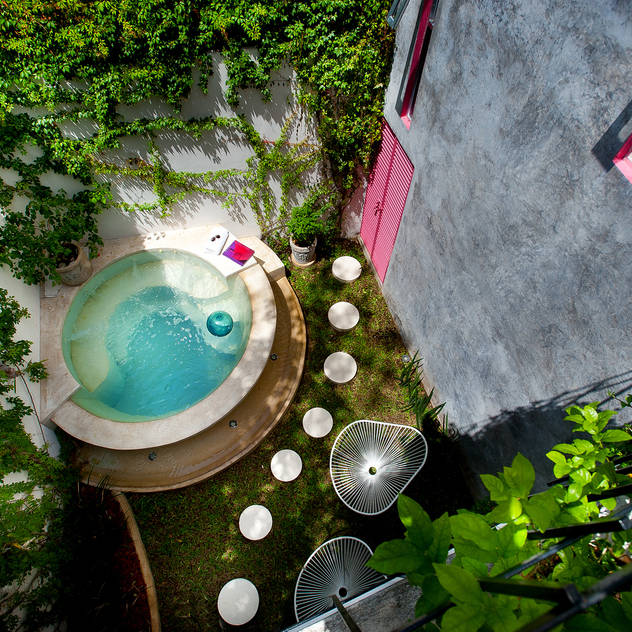 Considering its size, this must be called a tub than an actual swimming pool. But that does not take away any of its charm.
Instead, we feel deeply inspired by the ingenuous design of Taller Estilo Arquitectura who designed such a pool for this tiny backyard. The surrounding greenery makes it look even more charming.
7. Enjoy a cool splash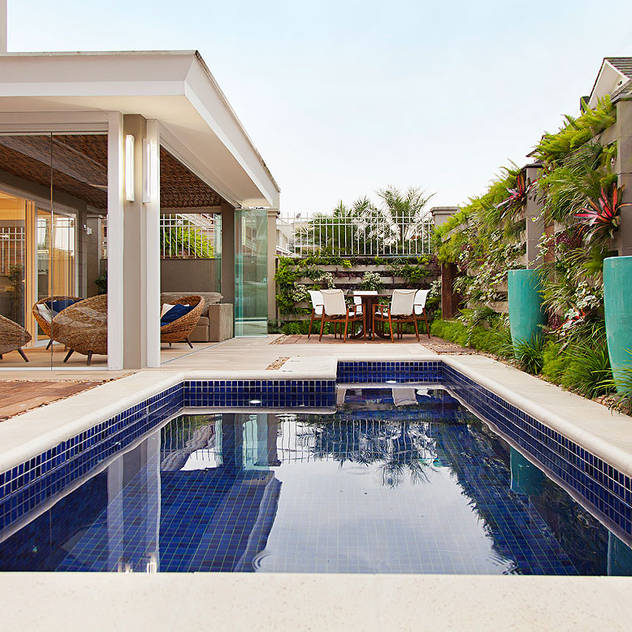 Despite the beautiful décor of the patio, stylised with fashionable chairs and dining room furniture, it is the small pool that remains in the centre of the attention.
It acts like a prominent water feature for an urban garden. A vertical garden on the boundary wall helps to increase the beauty of the backyard.
8. Small pool in an elegant classical setting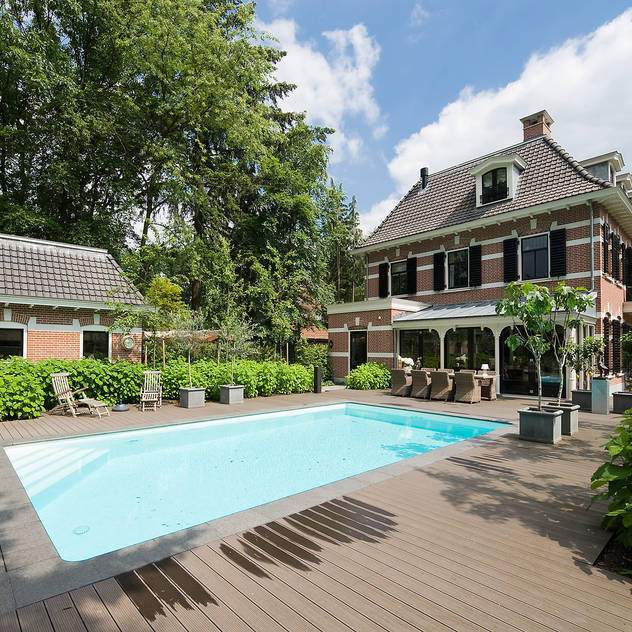 Though small, this tiny swimming pool, surrounded by a chic deck and scenic garden, steals the heart of many. The surrounding area, including the classical buildings, is the main reason for its graceful look.
Arrangements for outdoor dining have been made on one side of the deck. A combination of wood and modern wicker furniture has been used to decorate this space.
9. Swimming pool with an irregular shape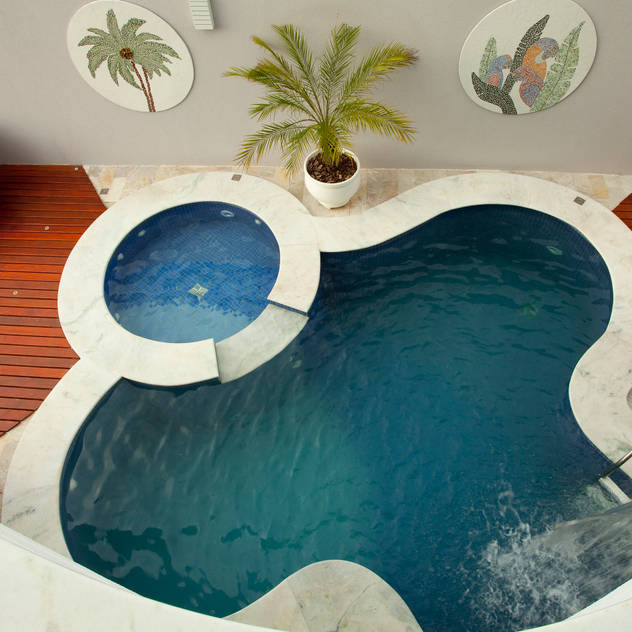 Irregularly shaped pools are very much in vogue now. They can be accommodated in the smallest of backyards and, when designed with care, they can add a unique charm to any garden.
This one not only has an unusual shape, but also an artificial fountain to enjoy a cool shower.
10. Whirlpool bath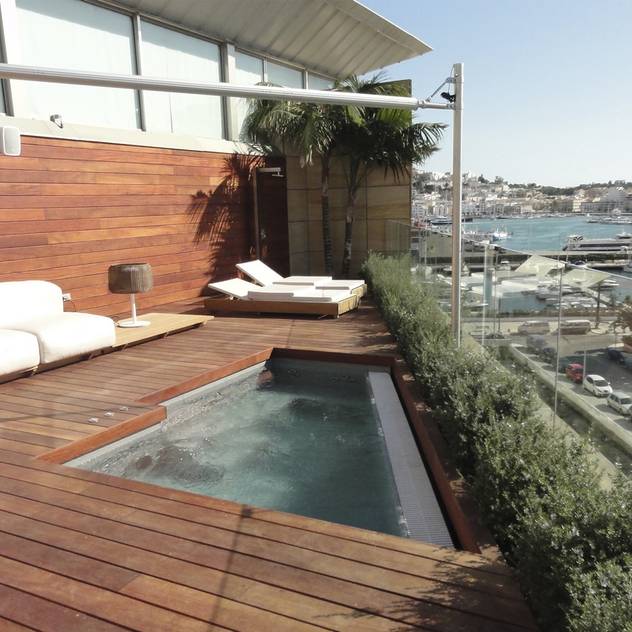 The owners of this Spanish villa found another innovative solution. Instead of opting for a standard swimming pool, they have chosen a comforting whirlpool bath.
Though it's perhaps not possible to swim in this pool, it is certainly a worthy feature on their small terrace.
11 Swimming in a cave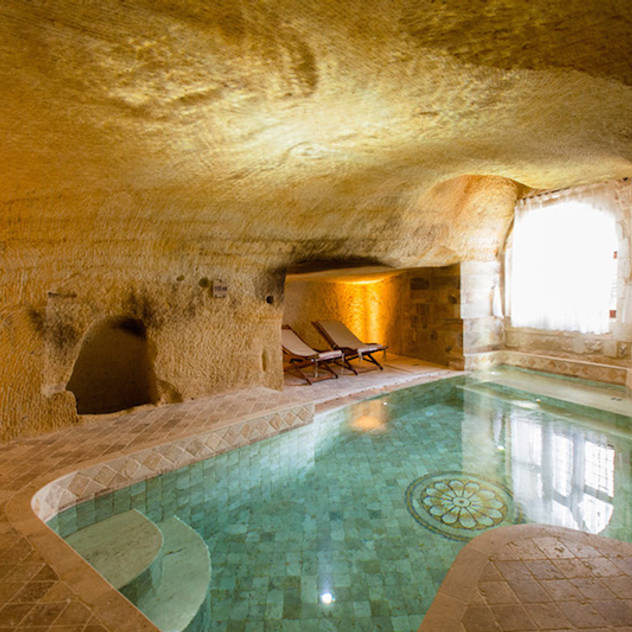 This is one of most unusual swimming pools you will ever get to see. It is built inside a cave in Cappadocia, Turkey. The area is replete with caves like this which were once used for human occupation. Many of them have been refurbished with modern facilities. This one gives a chance to take a cool splash in a rustic setting. It can be easily replicated in the basement of a modern home.
You too can enjoy a cool splash this summer, if you just take enough initiatives to build a tiny pool inspired by any of these we have shown you today!
Courtesy of Linh Pham - Homify

Need more information? Fill in the form below and we will contact you!
OkCancel