Working from home without a proper office? It's frustrating, and it can make remote work feel all the more challenging. We've all struggled to adjust to the new norm of working from home. But what should you do when you don't have a designated office room? We have the ideal solution — a cloffice.
1. A walk-in closet could be the perfect office.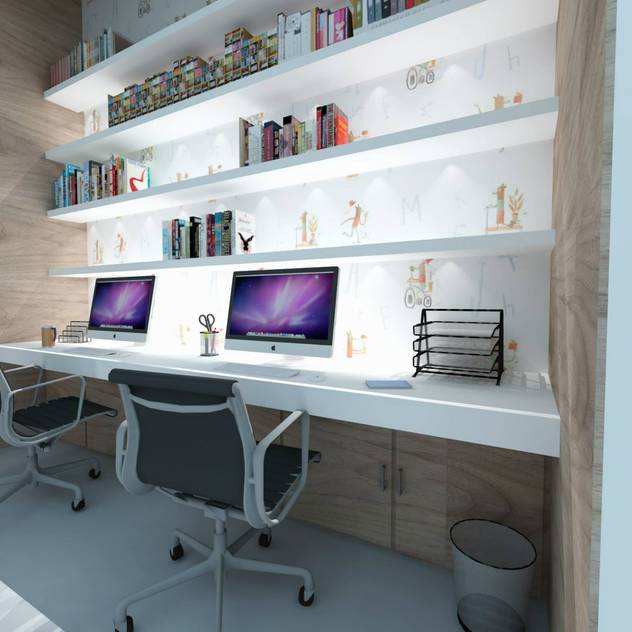 If you have a larger closet like a walk-in, you'll have even more freedom to create an efficient office space — you may even have room for two. Utilizing existing shelves, alcoves, and cabinets will help make the process easier. If you don't have such things, consider buying cheap storage units. You bring in a counter or desk, which you can install with the help of a professional.
2. A whole new room.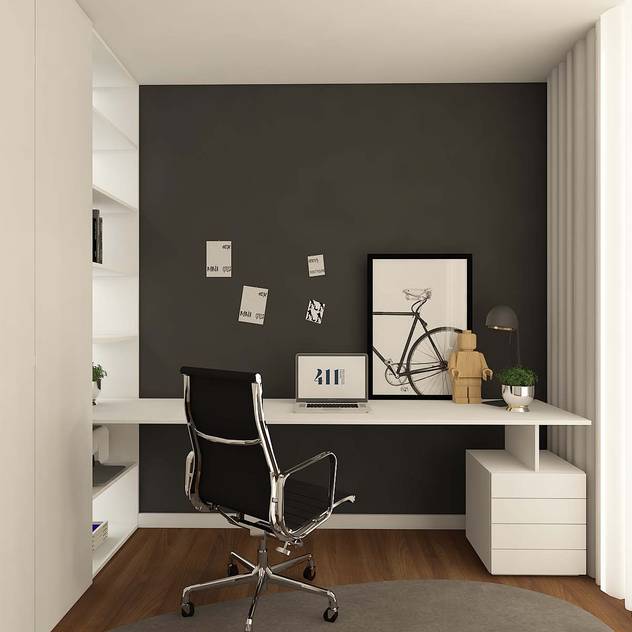 If you have a smaller room or space with a closet that you don't put to good use, consider taking the whole closet out to create space for a cloffice. Not only will this give you the space you need, but it'll also look great because you'll have the perfect spot to install a desk. Adding decor, such as prints, a corkboard, plants, and small trinkets will help to create a more jovial atmosphere to lift your spirits as you work.
3. Cloffice with a view.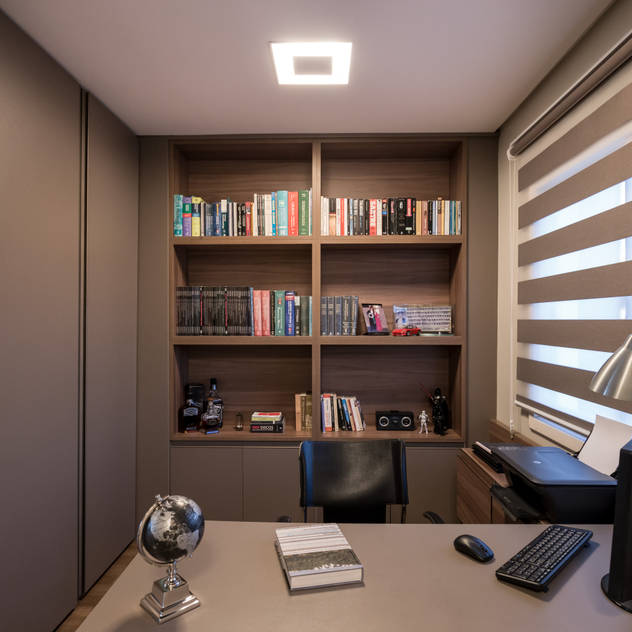 The ideal office setup is one that includes natural light and, if you're lucky, a window. Not all of us have the space for this, but if you do have a spare alcove or storage space near a window, then you might have found the perfect place to set up your office base. Remember that a cloffice can be as permanent or impermanent as you like — feel free to keep it simple and decorate with only what you need to get some work done.



4. Consider a cloffice in your bedroom.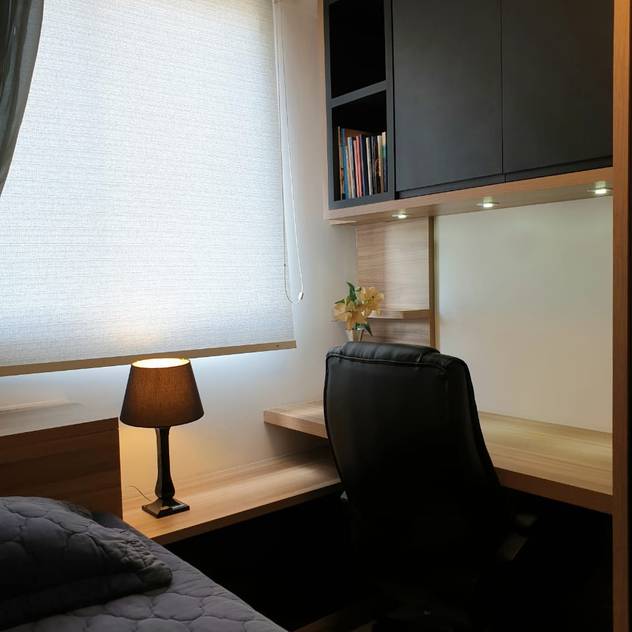 If you're limited with space, consider converting your bedroom closet into a cloffice! If you're in an apartment or condo with a limited amount of space, this could be a great way to keep things compact. The downside is that you may not have extra space to store clothes or shoes — see if there are other areas of the home where you could keep clothes.
5. Go for a stylish cloffice.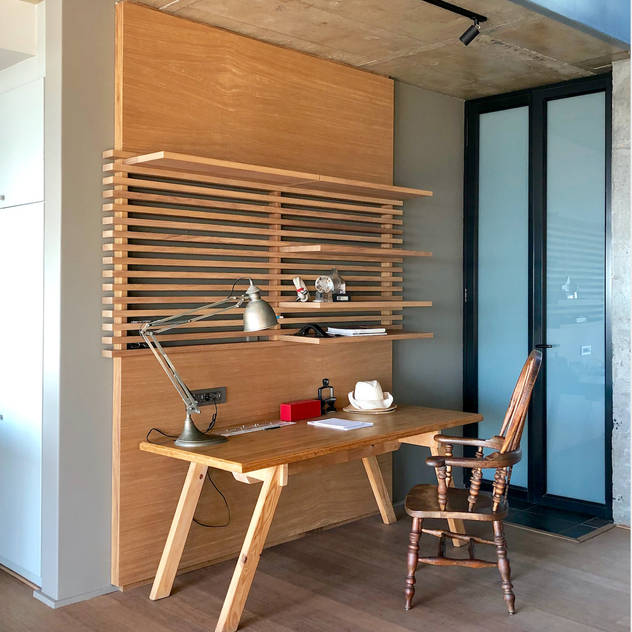 Atmosphere can play a huge role in whether you enjoy your working space or not — and whether you get any work done! If you're motivated by a nice atmosphere or a clean working space, consider going for a minimalistic look, or style your new cloffice with some fun pieces. Materials like wood can make the space feel more natural, which will compensate the lack of natural light.
6. Simple and clean cloffice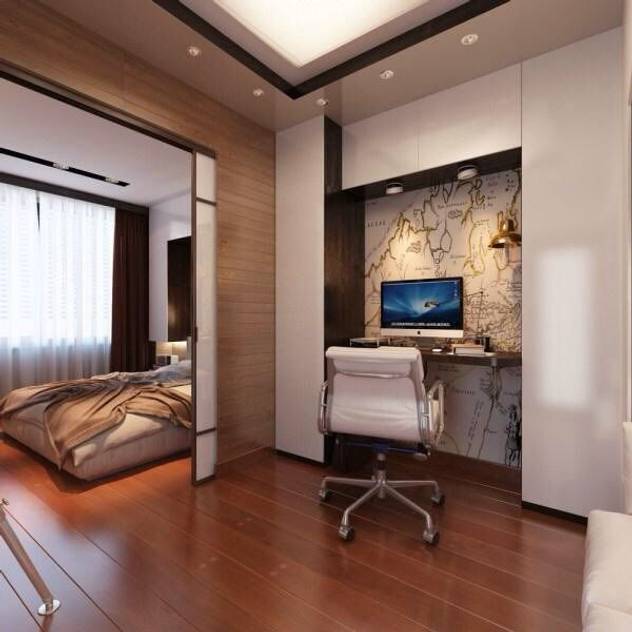 Cloffices don't have to be elaborate: they're just a closet space after all! You may even want to keep it simple by doing the bare minimum, as we think a clean and minimalistic space will look best in most homes. Putting some wallpaper or decor on the wall of the closet behind the new desk will help freshen the space and add interest. Make sure to find a comfortable chair as well — perhaps the most important element of a cloffice!
Courtesy of Homify Emma Haggarty

Need more information? Fill in the form below and we will contact you!
OkCancel