Thinking of giving your child's bedroom a new look in 2020? And is said bedroom a bit on the smaller side? Then you're definitely in the right place, as we've gathered some creative ideas to ensure your design project goes down smoothly and swiftly without eating too much into your budget.
The fact is that working with less legroom can make a design project trickier, especially when the client (which, in this case, is your child / children) keeps changing their mind about the colours, décor, and theme of the space! But relax: approach these 7 steps with an open mind, be prepared for lots of pre-planning before you eventually set out to buy what is needed, and there's no reason why your child's new bedroom can't become the most practical and stylish space in your home!
1. Make cosy charming again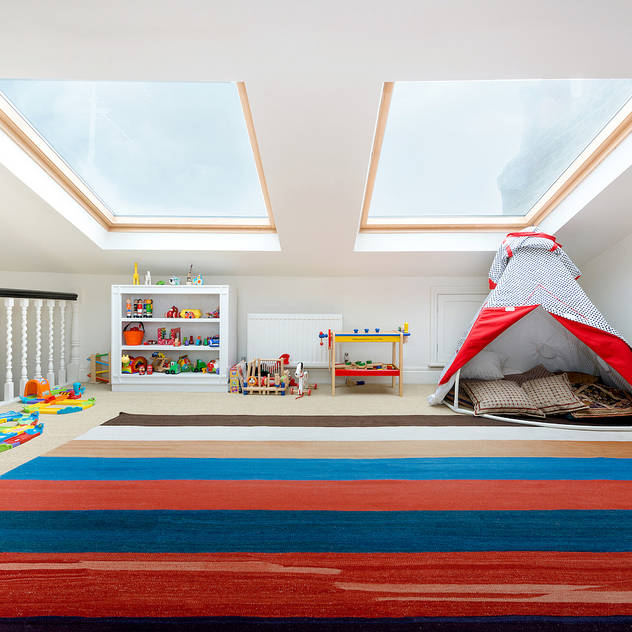 Remember those forts and dens we all used to build out of couch cushions and linen when we were younger? Remember the sense of cosiness and safety we felt when playing in those? Well, take that idea and enhance it to encompass your child's entire bedroom. Opt for a bed canopy, lots of (patterned) pillows and throws / blankets, then add some string lights to turn a child's small room into a den-like zone.
2. Create a colour scheme that grows with them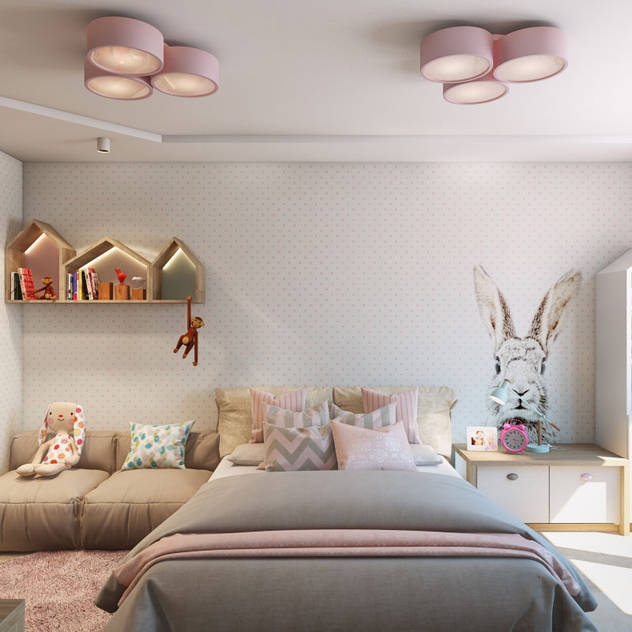 No time or money to constantly repaint walls or re-apply wallpaper to link up with your little ones' latest obsession (whether it be minions, Disney princesses, or something else entirely)? Opt for a decorating scheme with more staying power: listen to their suggestions, but keep one eye on the future by choosing a more neutral colour for the room's main palette (i.e. white or grey). This colour, which will become the main blank canvas onto which more colourful and decorative accessories can later be added, will be the one who stays for years and years, only being repainted occasionally to keep it looking fresh and new.
3. Opt for multi-functional storage systems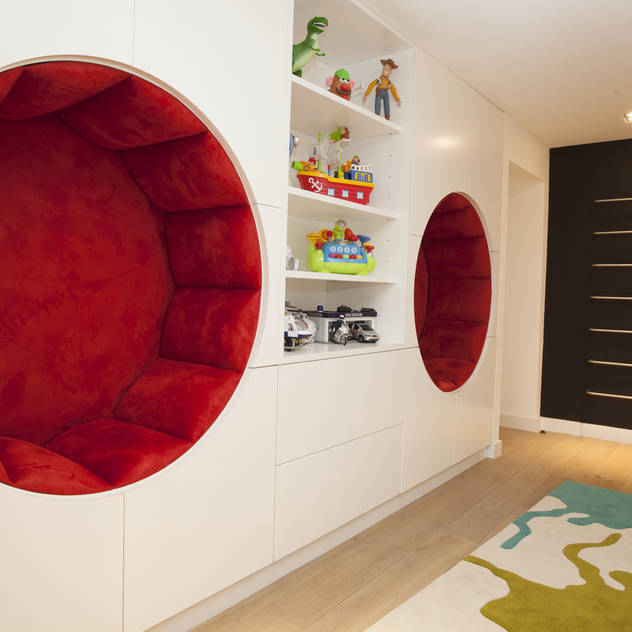 Nowhere is decent storage more crucial than a child's small bedroom. Thus, a multi-purpose storage system that can be adapted to your specific space and storage needs is what you should be focusing on. Consider tried-and-tested pieces like box shelf storage, a bed with shelving storage, floating shelves in quirky shapes and colours, etc.



4. And get some multi-functional furniture pieces, too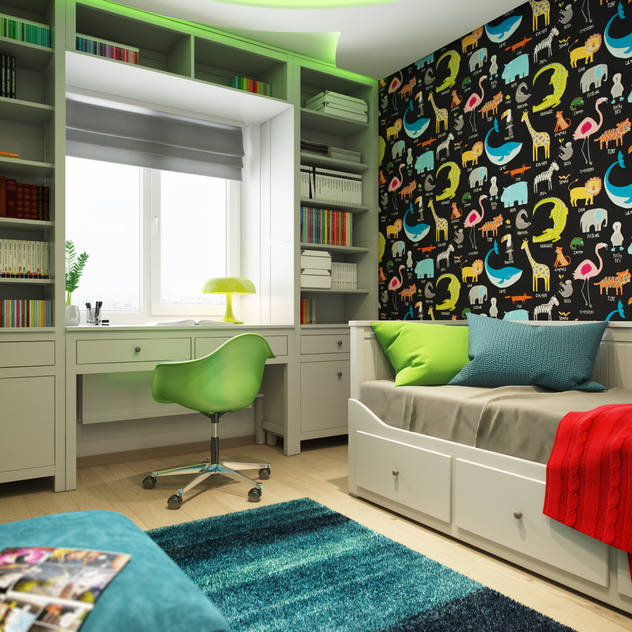 While we're focused on multi-functional pieces to make the best of our available legroom, look out for furniture that can double up as something else, too. Think of tried-and-tested designs like a chest of drawers that can also be used as a changing table (this is obviously for when your child is really young), toy chests that become seating options, seating ottomans with built-in compartments for toys and books etc.
5. Work with neglected spaces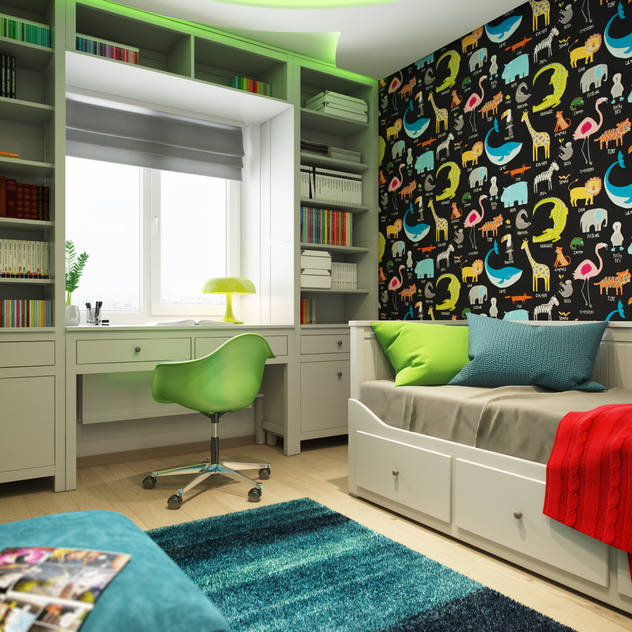 Growing up puts more responsibilities on children, like getting more and more homework. That means finding space to squeeze in a functional desk that can be used for actual work instead of just helping out with storage.
So, what can you do? Look for neglected spaces that can be transformed into fully functional zones, like alcoves or bay windows. Then install a small desk or even just a half shelf for a ready little working space.
No alcove or bay window at your disposal? We recommend a wall-mounted drop-down desk with a few wall shelves for a mini workstation that still doesn't take up too much legroom.
6. Use wall stickers to cut costs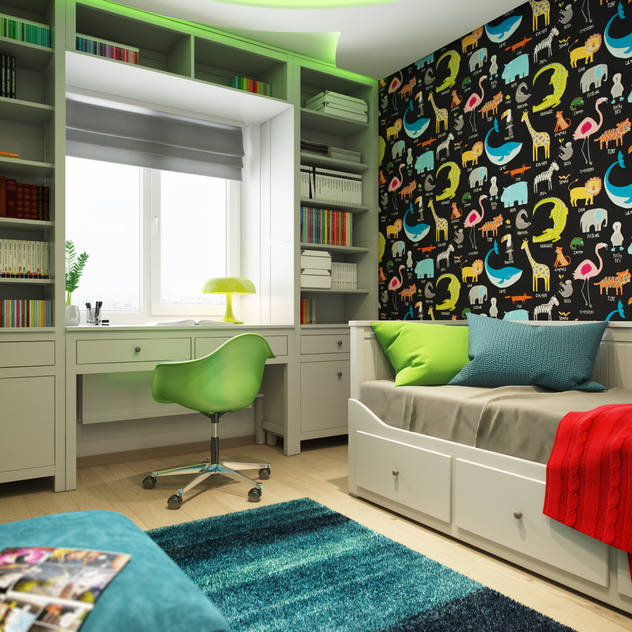 Not that we have anything against wallpaper or paint, but wall stickers are the quicker, inexpensive way to style up walls – and re-style them again and again and again. Rather stock up on a few of these to add to your child's neutral-painted bedroom to enhance the theme / design.
7. Layer the lighting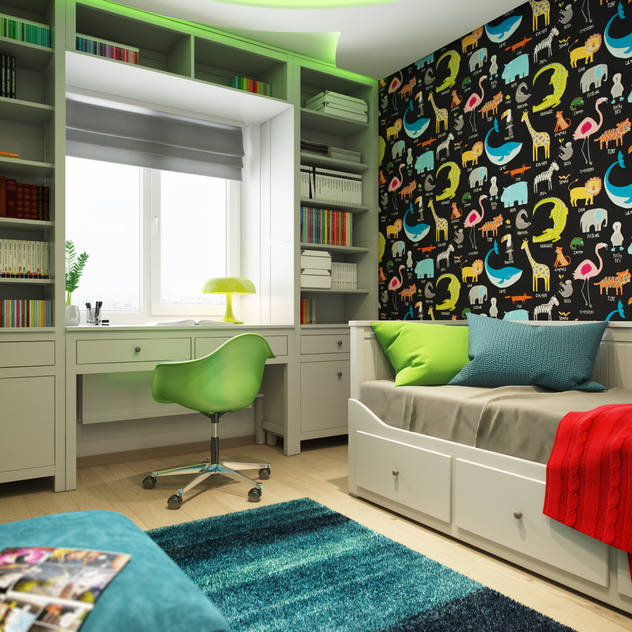 Various activities will be enjoyed in your child's bedroom including playing, sleeping, doing homework, socialising with friends, etc. Thus, it just makes sense to ensure the space's lighting design is up to scratch for various activities.
For the study area, make sure there's some kind of focused light (like a desk lamp) to avoid straining your child's eyes while doing homework or reading. Layer up on lighting by incorporating some soft lights around the room (i.e. string lights, wall sconces) for more relaxed activities. And if possible, always have a bedside light to up the room's illumination levels and provide your child with a quick and convenient way to light up the space if necessary.
Ever wonder about the pros & cons of closed patios? Read our last article here
Courtesy of Homify | Johannes Van Graan

Need more information? Fill in the form below and we will contact you!
OkCancel