Choosing the right bedside lamp for your bedroom can help to soften the atmosphere — they're softer than overhead lights and perfect for all your bedside activities. Whether you're getting ready to sleep, paging through a great book, or lounging around, we need to have good lighting nearby. And with so many options out there, it can be difficult to figure out what kind of lamp works best for you. That's why we're compiling the best ideas for bedside lamps, alongside a few tips on picking out the right option for your bedroom.
1. Don't fear classic shapes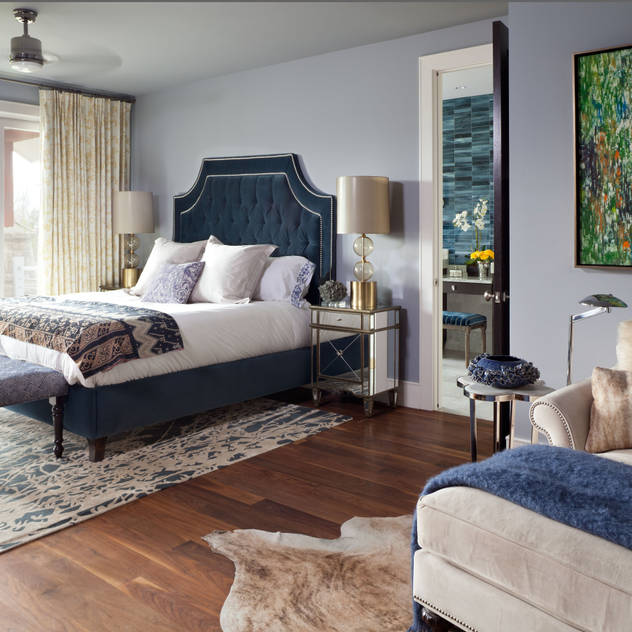 A classic lamp shade looks effortless in a bedroom and doesn't distract from the rest of the decor, which could be a great option if you already have pieces that you want to pop. If you're trying to play by the rules, it's best to choose a lampshade that's double the width of the lamp itself, and it should be about two-thirds the height of the base. While it's okay to play around with sizing and shape, know that things may look off-kilter.
2. Opt for lighter colour shades for brightness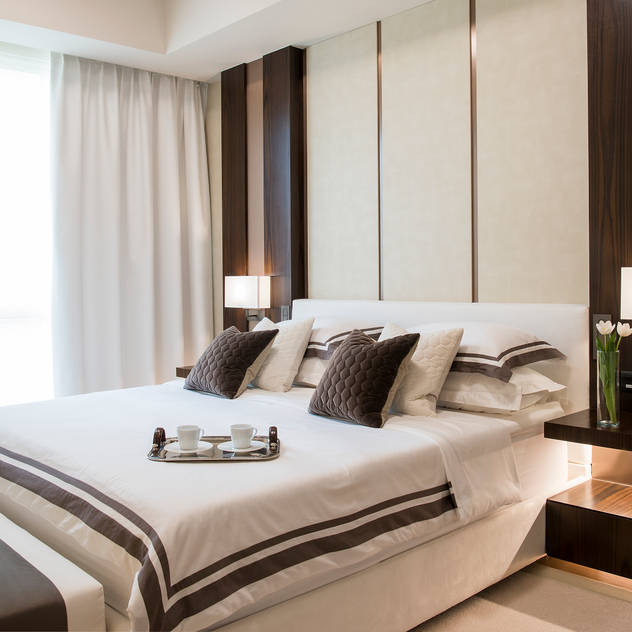 If you really want your lamps to shine, or at least be as bright as possible, then choose lighter colour shades like white or beige. More light will come through and this will create a brighter effect in your bedroom even at night. For rooms without a lot of natural light, it's especially important to get bedside lamps that will help create more brightness. If you're looking for a dulled effect, choose darker colours or patterns.
3. Consider how many bedside lamps you need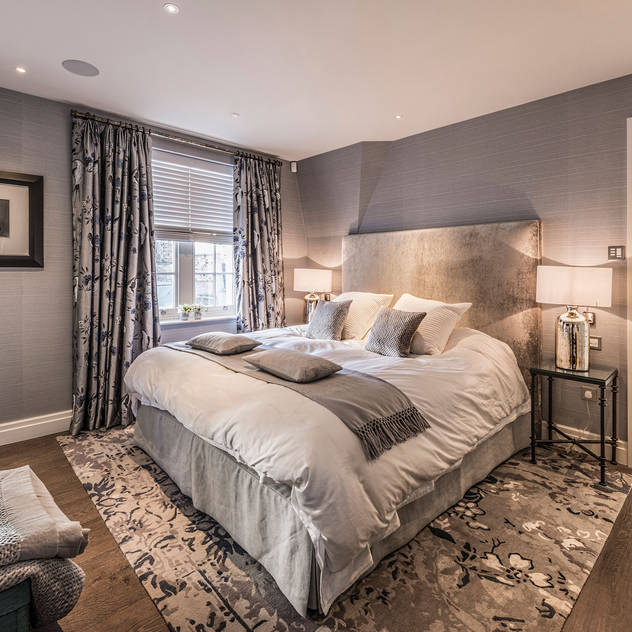 If you have a queen or king-size bed or sleep as a couple, then it's best to have two bedside lamps to equalise light on both sides of the room and to provide better access to both parties. But if it's just you and you're dealing with a smaller bed or tiny room, then one bedside lamp is probably sufficient. Do also think about sizing of the lamps as well — tiny lamps may not be bright enough, even if you double up.
4. Swap out a table lamp for something else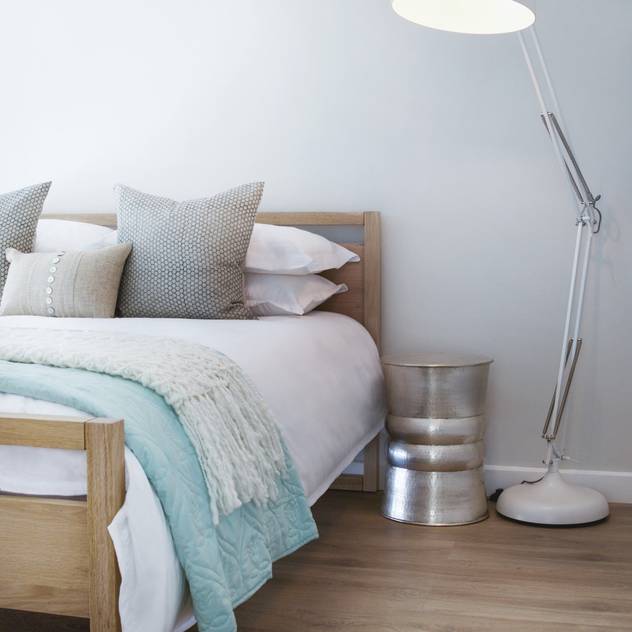 Bedside lamps don't necessarily mean table lamps — try a floor lamp by your bed for more flexible lighting. You'll be able to move it around as needed, like when you're reading. It can also be more of a bold statement to use a floor lamp, and it may complement the rest of your furniture better, especially if you have a tiny bedside table.
5. Hanging lamps may be the best option for you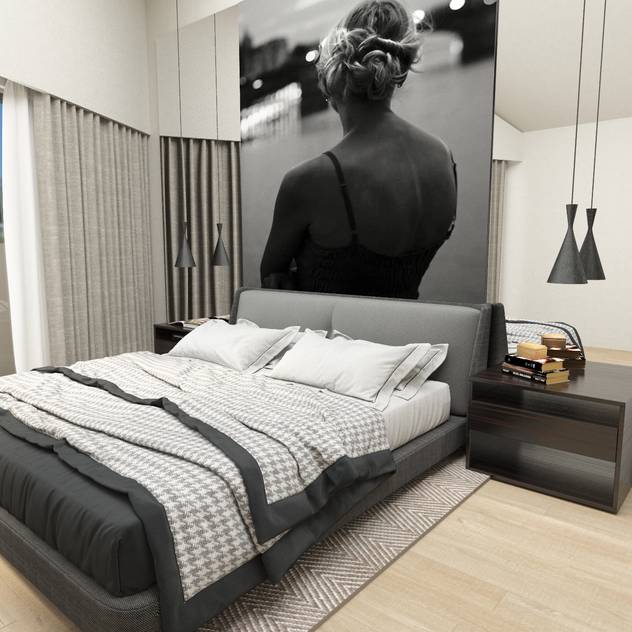 If floor lamps aren't your thing but you're too edgy for table lamps, have you considered hanging lamps by the bed? These black lamps look great in this bedroom and add a cool edge to the room. The only downside is that you won't have as much flexibility with these, but if you're not a reader, then it may not be a problem. And they just look cool — that's reason enough to give them a try.
6. Pay attention to lamp bases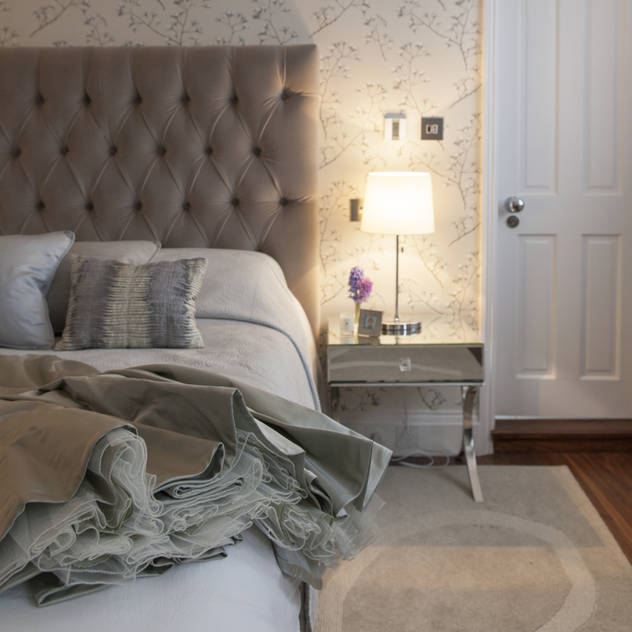 Lamp bases are a key component of a good lamp. Skinnier bases, like these, will blend into the room well and won't command attention. This can be a great option if you don't like bold lamps or want the lampshade to stand out more than the base. On the other hand, bolder and thicker lamp bases can look very elegant or artsy. Depending on the look you're going for, remember to match the lamp to the rest of the room and consider how it will look on the table.



7. Floor lamps don't have to be bare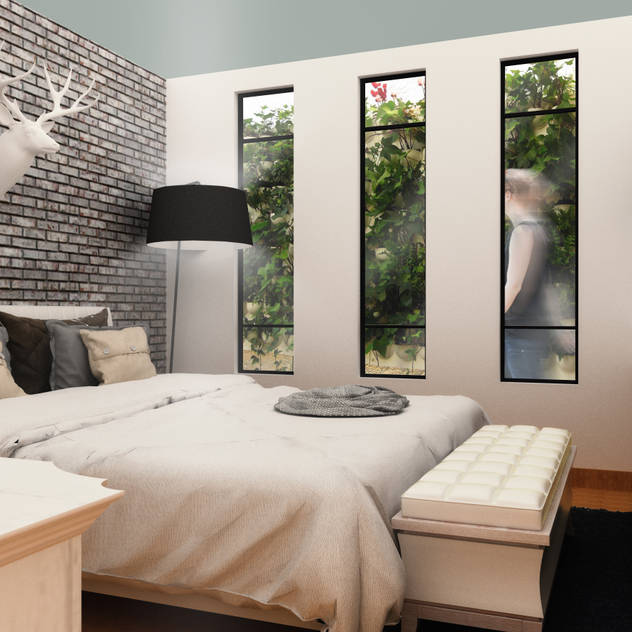 If you're interested in using a floor lamp for your bedroom, remember that you can also add a lampshade. This lighting situation is ideal because the room has enough natural light via the three windows to keep things bright, but the lamp will provide enough light at night for reading and relaxing. Notice the darker shade — this will soften the glow and is easier on the eyes.
8. Smaller lamps might work if you have other lighting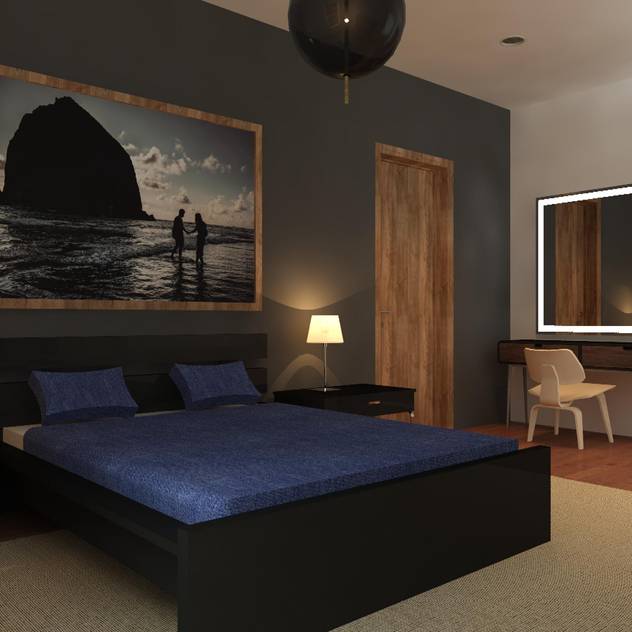 If you have other lighting options in the bedroom, such as overhead lights or floor lamps, then you may not need large table lamps. If that's the case, find smaller lamps that will work for activities like reading.
9. Create equal lighting around the room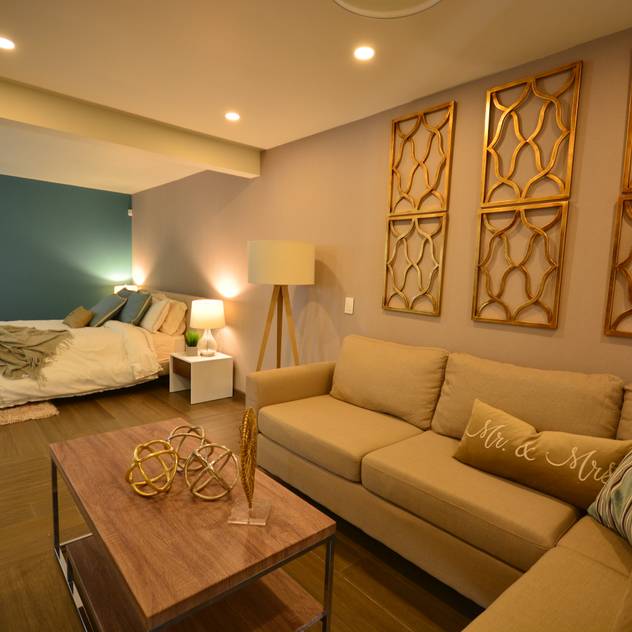 If you're able, it's best to install enough lighting in a room to reach all corners. If you have room beyond your bed, it might be useful to use overhead lighting or floor lamps to brighten the space.
10. Consider different materials for lampshades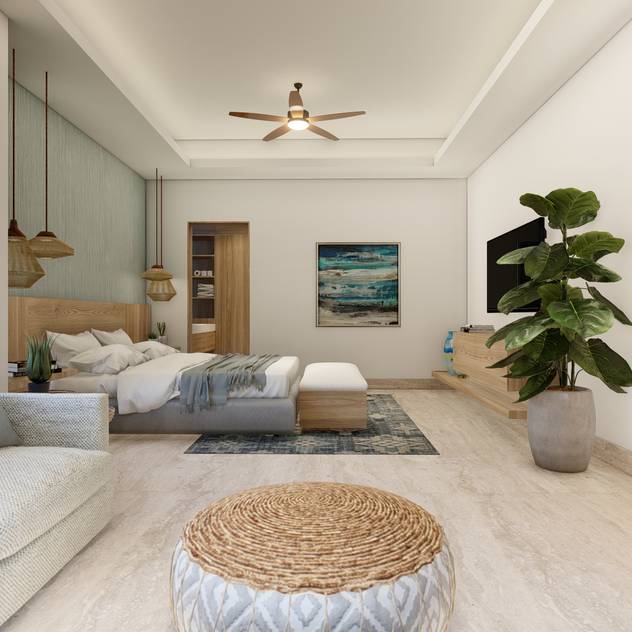 Lampshades come in all shapes and sizes — and materials! Try looking for materials that match the rest of the room. Hanging wicker or rattan lamps like these look great in the beachy atmosphere of this room. Notice that they've doubled up lamps on either side of the bed — don't be afraid to add more lighting if you want to add more brightness.
11. Think about lightbulbs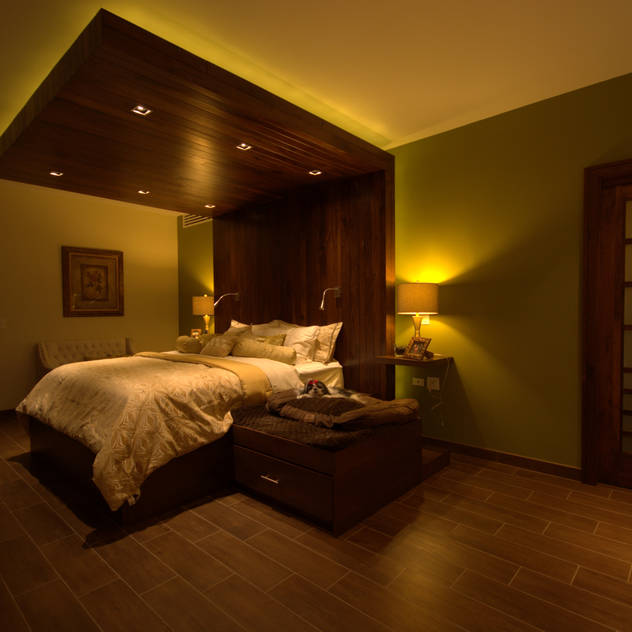 Something that most people don't consider when it comes to a bedside lamp — the lightbulb. Whether you want a fun colour, a softer glow, or a harsher light, all is possible if you simply choose the right lightbulb. Professionals can help you to create the best lighting situation for your bedroom and ideal bedroom environment.
12. Wall lamps could surprise you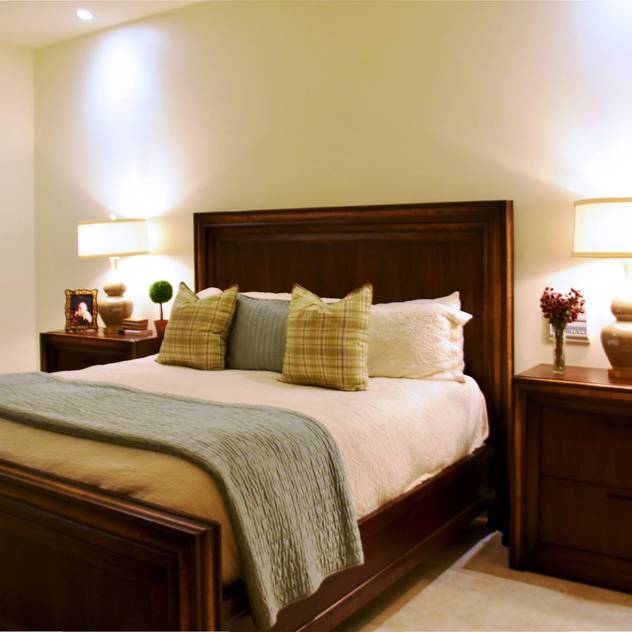 If you're looking for something different, consider installing wall lamps by your bed. While you won't be able to move them if you want to rearrange furniture, these make for a more permanent lighting option that will provide plenty of brightness. These may also bring more light to the room overall and can help to even things out.
13. Match the lighting to the mood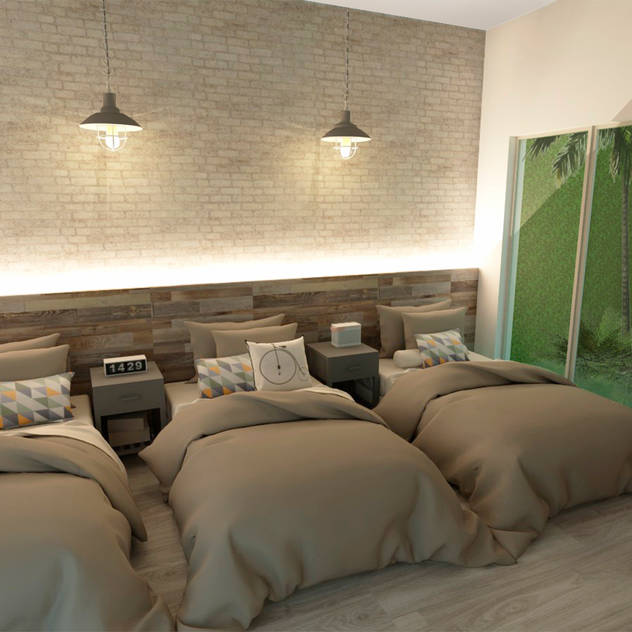 Whether you're in the city, by the beach, or near the mountains, you can create whatever atmosphere you want in your bedroom. But no matter where you are, you'll want to match the lighting in your bedroom to the environment of the room. For a more modern room, these hanging lamps would be a great match. They're simple, easy, and not too busy.
Courtesy of Homify - Emma Haggarty

Need more information? Fill in the form below and we will contact you!
OkCancel