Those who don't believe in global warming will do well to spend a few days in South Africa during summer's peak. And speaking of which, the current summer looks to be another scorcher for us and our homes – which, for many of us, now include home offices.
And so the challenge becomes to keep our interiors (including our offices) cool by day so we can sleep comfortably in a relatively cool home by night. And did we mention that we won't use air-conditioning to help keep electricity costs low?
Let's see what our options are…
1. Purchase fans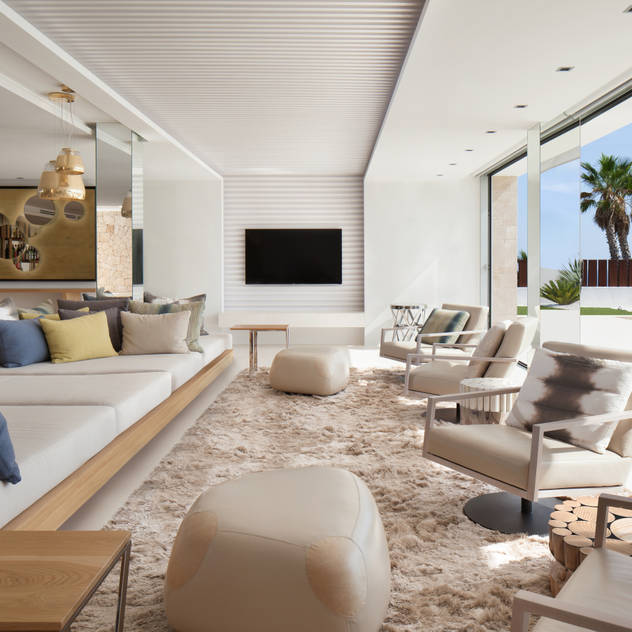 Note: this is to cool yourself, not your house, for while fans are great at making you feel cooler due to blowing away hot air and helping sweat to evaporate, they don't lower the overall temperature of a space.
Hint: Opt for bigger, more powerful fans (like tower fans) for bigger, open-plan spaces like living rooms.
2. Freeze a bowl of water
And place it at an angle in front of your fan. The evaporating ice and air blows will provide essential moisture and coolness. Remember that leaving bowls of water throughout your home boosts moisture levels.
3. Have a braai
Remember that the main aim is to cool your house down. Thus, give your kitchen a break from cooking and stick to no-cook meals, like salad.
4. Keep the sun out
Incoming sunshine means incoming heat. So, invest in proper shades, blinds, and curtains to adequately cover your windows and keep your rugs and upholstery from fading.
See our wide range of professional Interior Designers and Decorators to help you select picture-perfect window treatment, among other things…
5. Open your windows at night
As temperatures drop at night, opening windows will usher some cooler air inside. Just be sure to keep yourself and your home safe by not inviting any unwanted 'guests over.
And remember to close those windows again in the morning before the heat rises.
6. Cotton to cotton
Stick with plain cotton sheets for cooler summer nights. And don't be fooled into going with ultra-high thread counts, as they can actually be a lot hotter than lower thread count sheets.


7. Buy houseplants
Aside from adding colour and detail, houseplants can also make a considerable difference to your interiors during a heatwave. Thanks to transpiration, plants up the humidity of the surrounding space, boost moisture, and also help to reduce indoor pollutants.
And it would seem two of the most popular plants in this regard are peace lilies and rubber plants.
8. Have a cold shower
Jumping into a cool shower right before bed lowers your body temperature and cleanses away sweat, allowing you to drift off more easily.
9. Change to cool lighting
Shutting off lights lowers your electricity bill while keeping those miniature heaters, especially incandescent bulbs, from warming your interiors even more. Rather switch to low-energy light bulbs to avoid overheating!
10. Go with the (air)flow
Open opposite doors and windows in your home to, along with your trusty fan(s), create cooler (and cleaner) wind tunnels.
11. Don't charge your phone at night
Anything that's not in use need to be switched off to stop generating more heat – and that includes your phone, computer, etc. For your kitchen appliances, ensure that your fridge and freezer's backs have adequate ventilation space so they don't unnecessarily pump excess heat into your kitchen.
Courtesy of homify | Johannes Van Graan


Need more information? Fill in the form below and we will contact you!