If you're stuck with a small bathroom at home, congrats: you're certainly not alone. However, while many people just seem to accept their fate and work around their limited-legroom problem (getting ready in the mornings must be blast for them), others resort to creative and calculated measures to introduce style and more space into their small bathrooms.
1. Choose a corner sink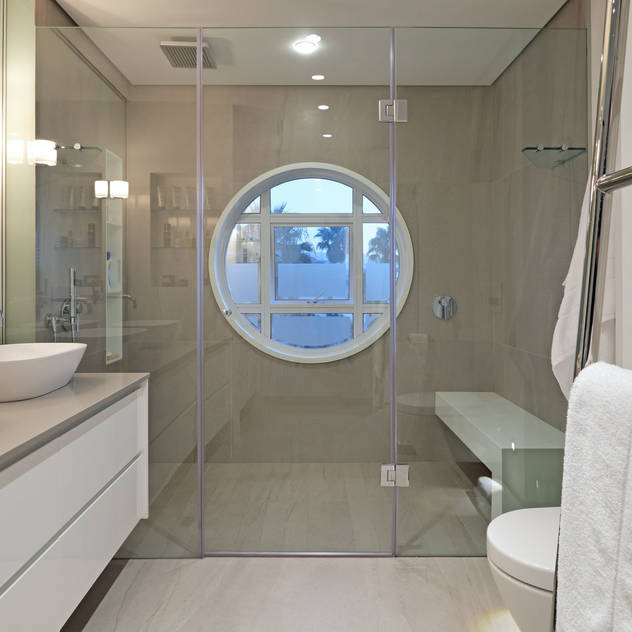 With limited space, it's time to rethink those quirky corners in your tiny bathroom. Will a sink fit in there? Will it free up legroom so you can move more conveniently from the shower to the toilet, for instance?
2. Opt for a shower curtain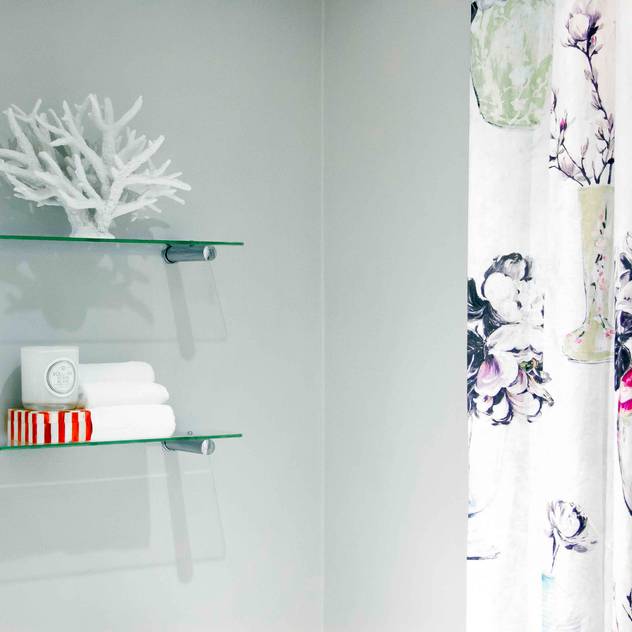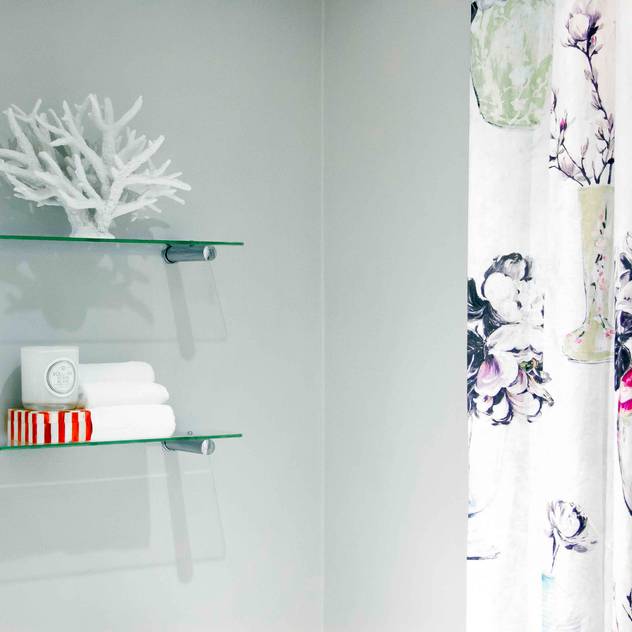 3. Mount your vanity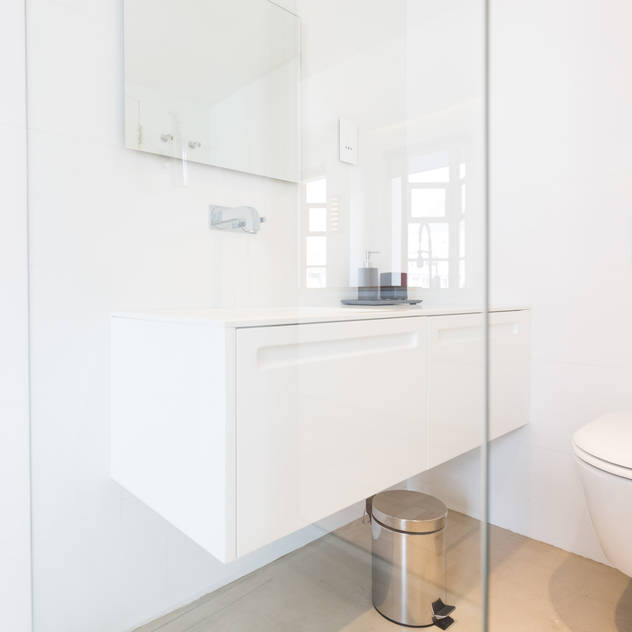 The more pieces you can "float", the more floor space you can free up to make a room seem bigger. And that is just one of the reasons why we love wall-mounted bathroom vanities.
4. Choose soft curves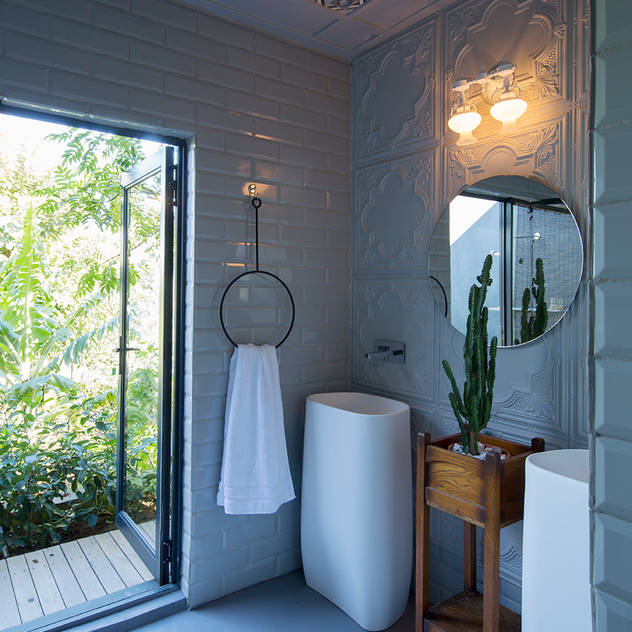 If your vanity's sharp corners are a bruised hip waiting to happen, maybe opt for a rounded style instead. It cancels out that painful hazard plus frees up a tad more visual space.



5. Beautify with a large-scale pattern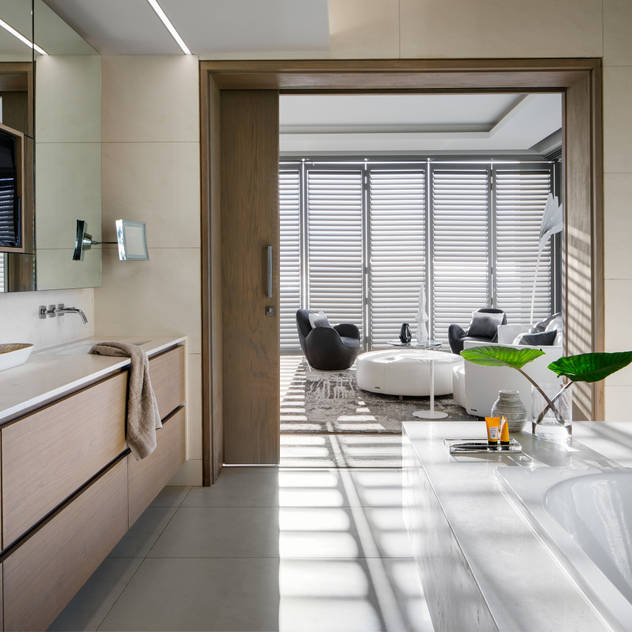 Most ideas are based on tricking the eye to make a small room seem or feel bigger instead of adding more physical space to it. Like an oversized pattern on your walls, whether it's large-scale tiles, painted patterns, or bathroom-friendly wallpaper.
6. Rethink your shower door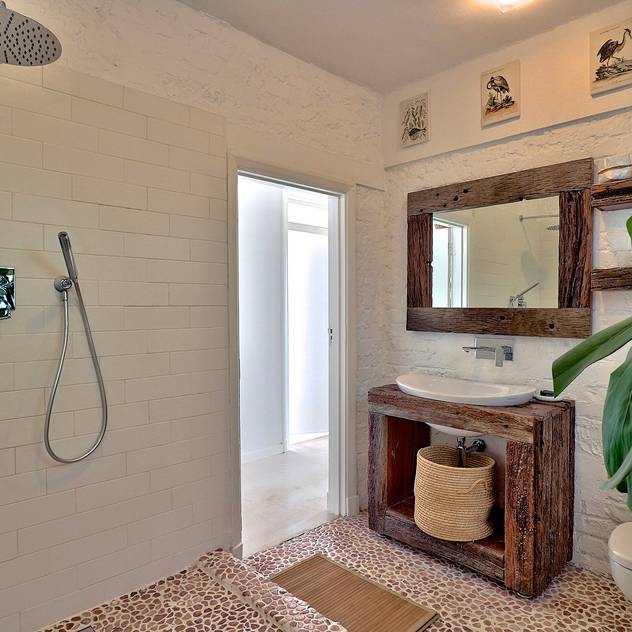 With a bathroom that's about 1.5 m wide, you have just enough space to pack in a toilet and a 75- x 150-m bathtub. And that's where you need to consider a glass panel for your shower to not only free up some elbow room, but also to help keep most of your shower water off the floor.
7. Invest in a bigger mirror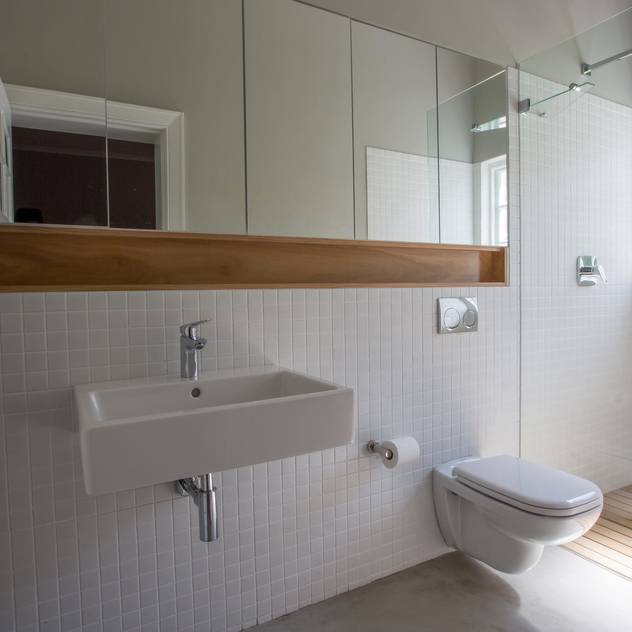 With an elongated mirror, maybe you and your partner can simultaneously use your small bathroom? But even if that's not possible, rest assured that an extra big mirror will certainly double up on visual spaciousness, boost incoming light, etc.
8. Rethink your storage
Is there a towel handle behind your door? How many floating shelves or cabinets do you have in your bathroom? Are there any wall niches for storing soaps and shampoos? Can you see where we're going with this?
9. Update your lighting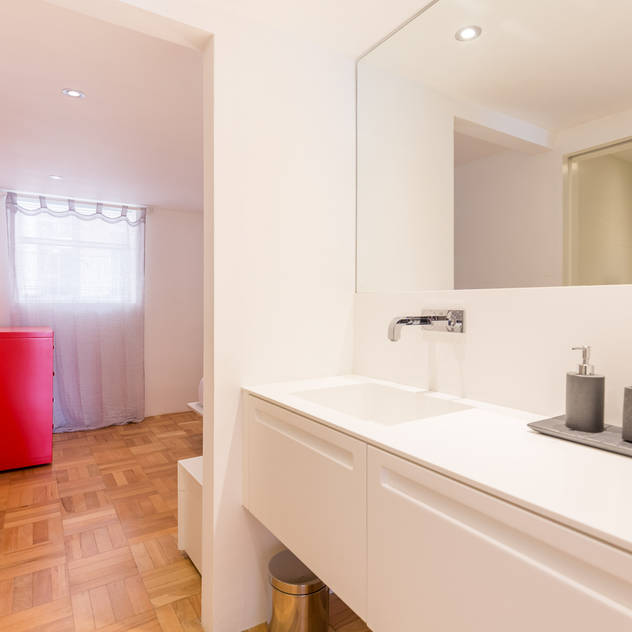 With limited legroom, your best bet is to opt for ceiling lights in your small bathroom. But commit to layered lighting by adding wall sconces (above or on both sides of your mirror) and/or dangling pendants (if you have the vertical space). A small bathroom is one thing, but a small and dark bathroom is just inexcusable.
Courtesy of Homify & Johannes Van Graan

Need more information? Fill in the form below and we will contact you!
OkCancel