Consisting of a team of dynamic designers, Francois Marais Architects continues to provide top-quality services (which include additions and alterations, depending on the client's wants and needs) to the entire Gauteng, Cape Town, and across South Africa.
The story of this prestigious firm kicks off in 1996. That's when its founder Francois Marais used his knowledge of and passion for architecture to create and steer a company that has become a leading professional on many large projects in the architectural- and interior design fields. Today, Francois Marais Architects is proud to have no fewer than two branches in South Africa (Bedfordview and Cape Town). And this architectural giant still continues to impress, especially with its bustling portfolio that speaks of inspiring (and super deluxe) designs ranging from fancy residential homes and game lodges to luxurious hotels and eye-catching corporate offices – both local and overseas.
For today's piece, we get inspired by some of Francois Marais Architects' dining rooms. It does tend to happen that a dining room doesn't get all the attention you would like it to. And that's even after you've shredded your design budget and went with those upmarket (and tastefully upholstered) dining chairs. But maybe your choice in chairs isn't the problem? Maybe there are other (much cheaper) ways to update your dining room that can do your home a world of good?
Of course, there are, and we happen to have 7 of them right here.
1. Go against the flow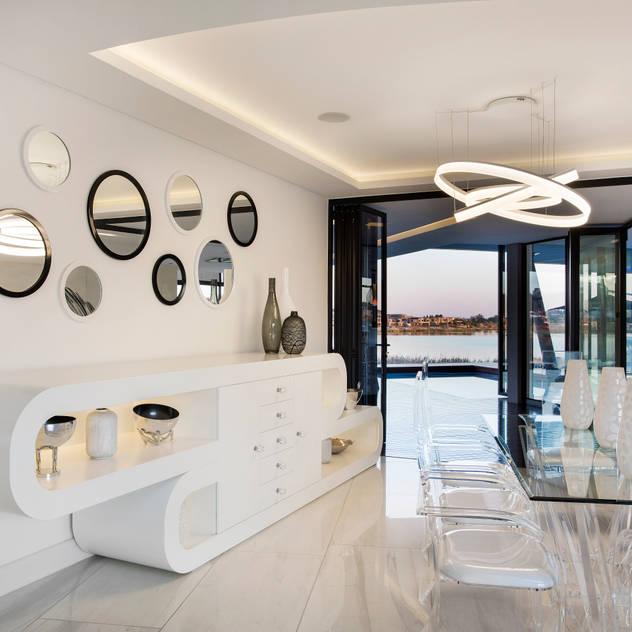 We're not inviting you to break all the design rules, but putting a simple wooden table with perfectly matched chairs in a certain spot does not necessarily a stylish dining room make. Instead of settling for the ordinary, how about opting for different chairs that can evoke a unique eclectic vibe?
2. Add one bold piece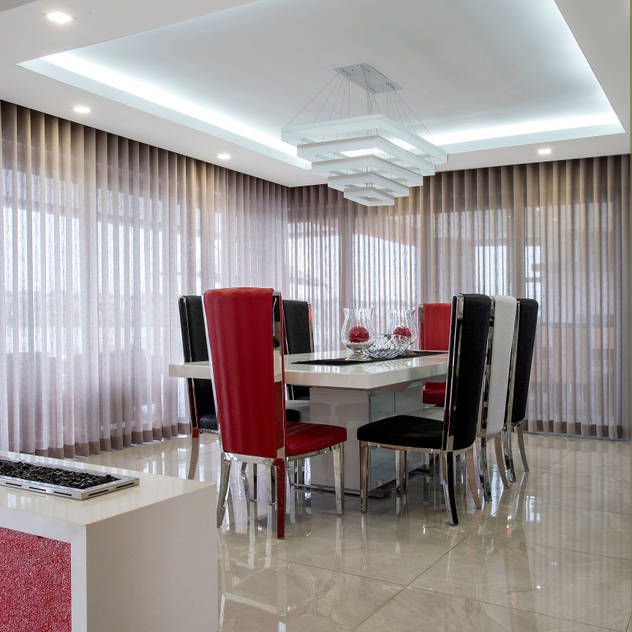 Whether it's bright red splashed on that focal wall or bringing in metallic accessories, your dining room is the ideal space where you can take more chances, seeing as it's not a room we spend all day, every day in.
3. Show off your favourite serving pieces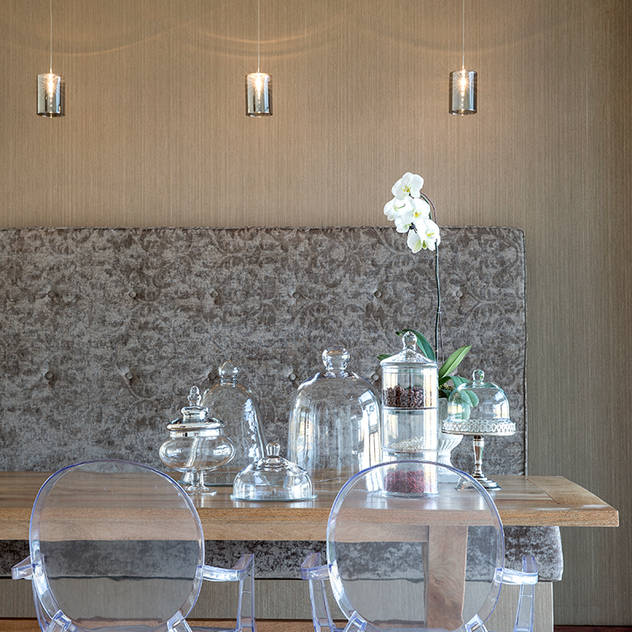 What's the point of hiding your fancy, expensive dishes and dining accessories behind a closed cupboard door? Integrate them into your dining zone, either on the table or a nearby sideboard, and see how the rest of the room's style rises.



4. Add statement lighting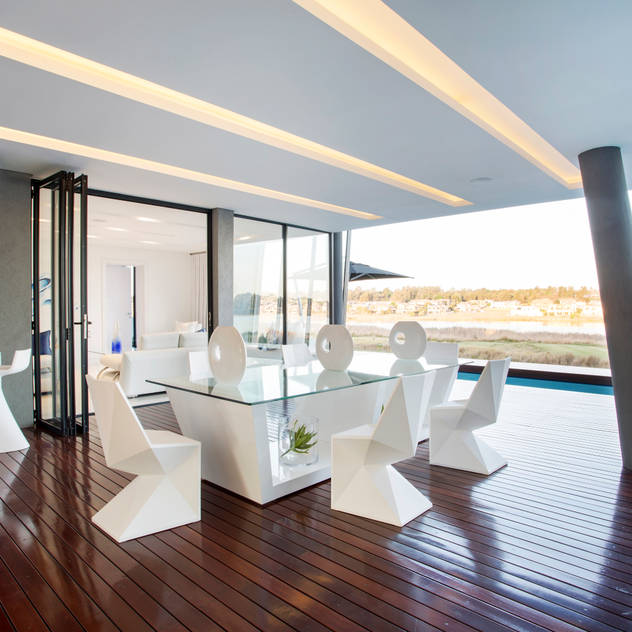 Rich people seem to love eye-catching chandeliers and lighting fixtures, so if you don't have the budget to hang one in your entryway (first impressions and all that) and dining room, we recommend going with the latter. Imagine that glamorous piece dangling above your dining table – it can do absolute wonders for a room that's in need of a little extra pizzazz, plus make for an interesting conversation topic during those fancy dinner parties.
5. Imitate your favourite restaurant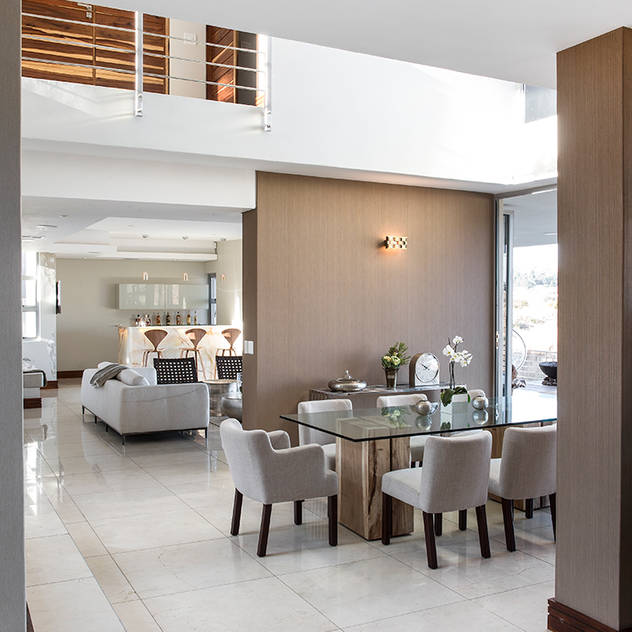 Since we can't go out and socialise as much as we want in these crazy times, how about bringing your favourite restaurant to your home? In terms of look and design, obviously.
See how you can copy what your favourite fancy restaurant does. Does it keep its lights dim (no harsh fluorescent bulbs to speak of)? Is there a certain wallpaper, colour, or finish that you'd really like to add to your personal dining room? Or is it more about the vibe and music?
6. Indulge with an artistic focal point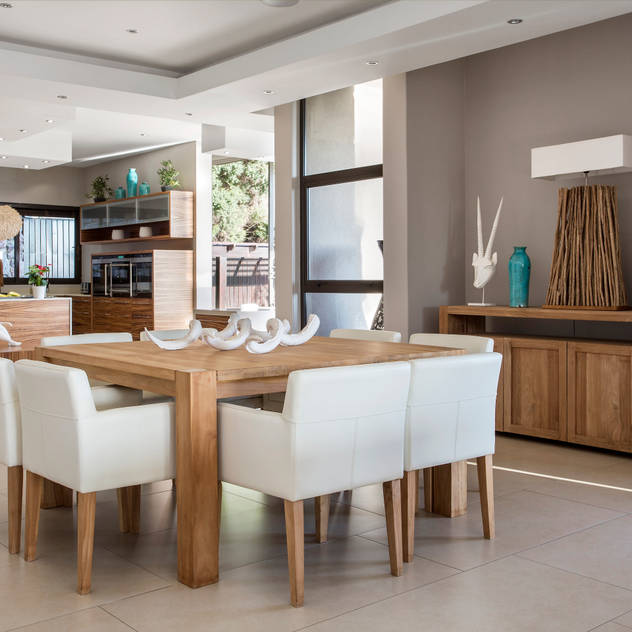 Eye-catching artwork is what we're talking about here. Whether it's a gallery wall, a large-scale painting, or an interesting sculpture, trust us when we say that the right artistic piece will make your dining room look and feel much more complete.
7. Lay down the perfect rug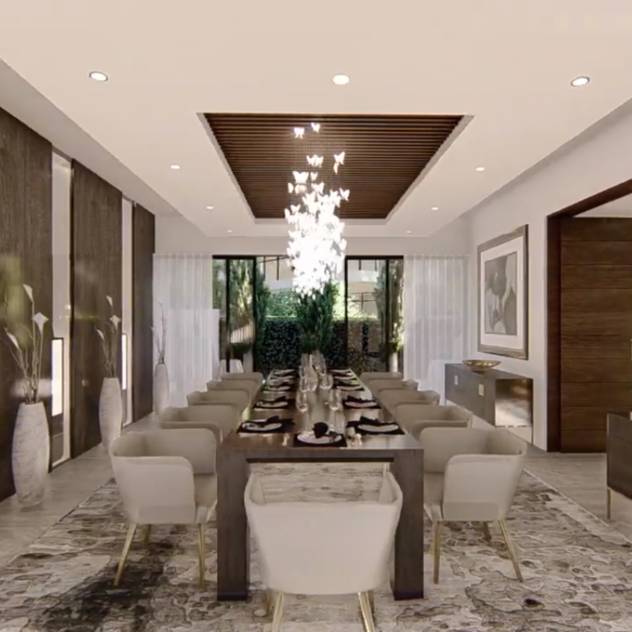 Anchor your dining zone with a beautifully designed rug. It adds visual interest, ensures a soft underfoot sensation, plus gives you a reference point on which to arrange your furnishings.
Hint: Choose a flat-weave or short-pile rug. You and your dining guests need to be able to pull your chairs out with ease, which is why shag rugs, Moroccan carpets and other thick, fluffy rugs should rather be dispersed to other rooms.
Courtesy of

Need more information? Fill in the form below and we will contact you!
OkCancel