After 2020, we don't blame anyone for wanting to change their home's design and add more space and/or style.
Maybe rethink that small kitchen and see if changing your appliances colour schemes, and/or décor might do the trick.
Fortunately, there are various tips and tricks to give your kitchen a fresh new look for the new year ahead, just like these 10…
1. Ditch your bulky extractor hood…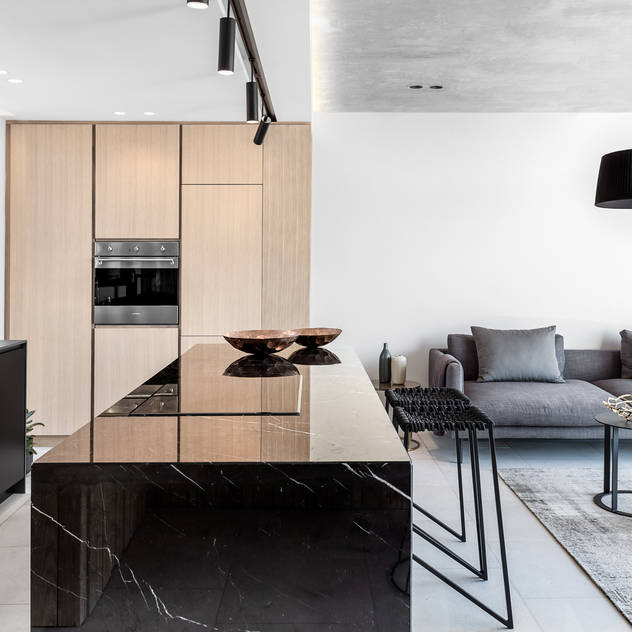 … for a combined extractor induction hob to save heaps of extra (storage) space. And if you don't need to add extra shelving or cupboards, how about just leaving that space above your hob empty?
2. Choose a crisp colour palette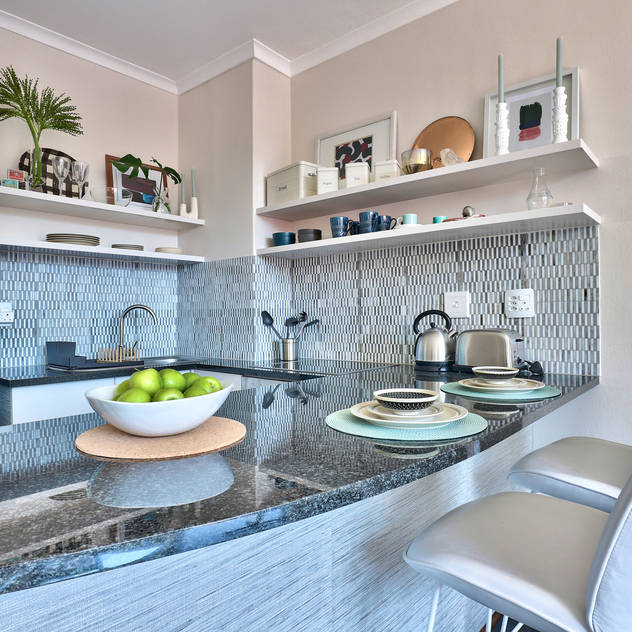 You don't have to drown your small kitchen in all white just to make it look/feel more spacious. Consider another neutral, like beige or cream or soft grey, and see how that helps to spread the light around.
Hint: Painting your kitchen cabinetry's base units in a darker shade will create the optical illusion of there being much more space between your floor and ceiling.
3. Stick to a simple design scheme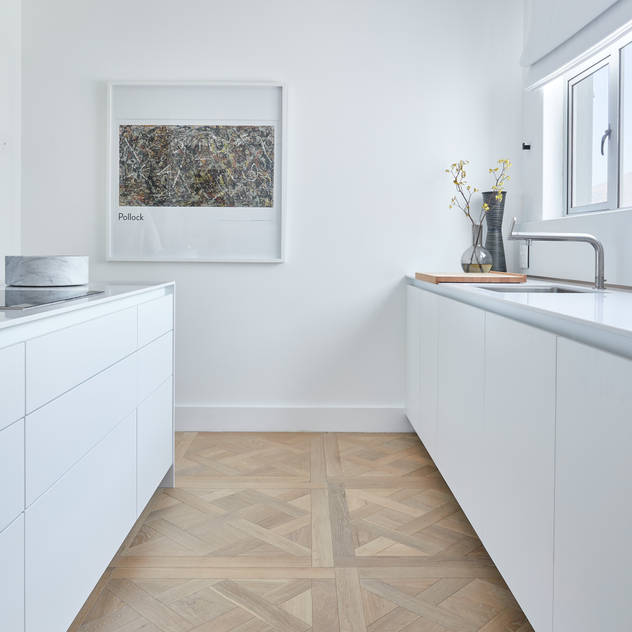 Along with your new crisp colours you're also going to have to commit to sleek, contemporary details to visually open up your small kitchen. No wonder touches like frosted glass cabinet doors, stainless steel worktops, and white backsplash tiling always seem to remain popular.
4. Commit to flexible storage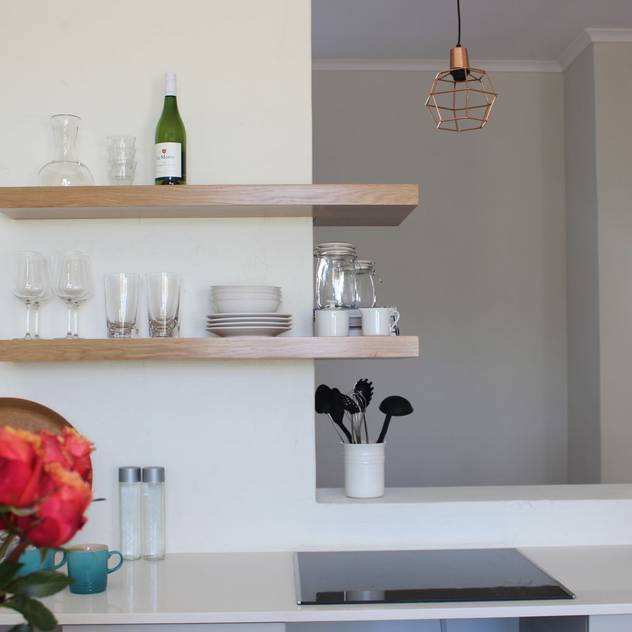 It's not just about cabinetry and shelving. Try a wire panel for hanging glasses upside down, a wall-mounted wine rack, furnishings with built-in storage compartments, etc.
5. Hide your small appliances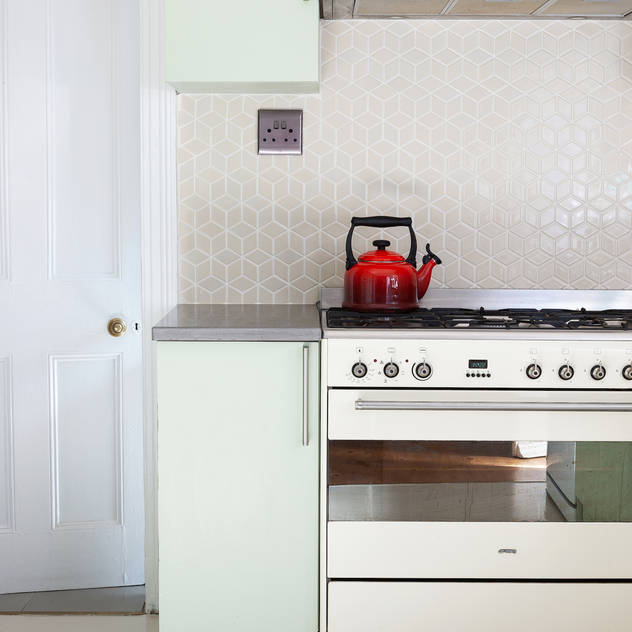 That scattering of your kettle, toaster, and other small appliances on countertops just adds to a messy look. Leave only the essentials out (i.e. your coffee maker) and commit the rest to storage behind closed cabinet doors.



6. Supersize your kitchen sink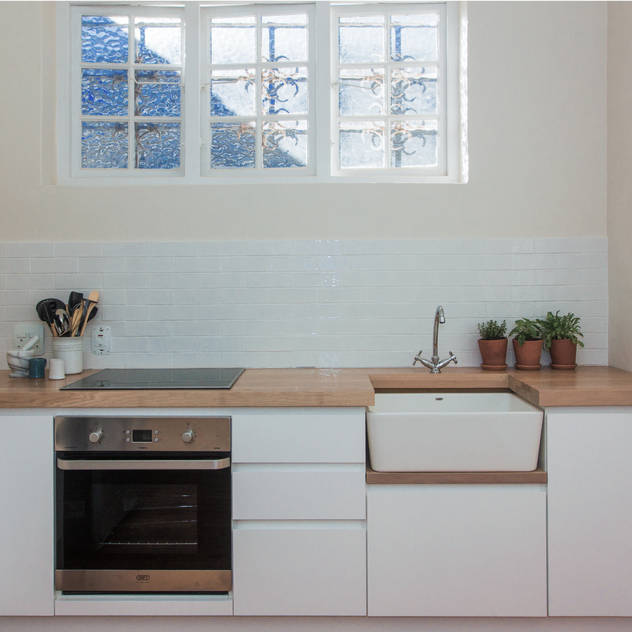 If there's no legroom for a dishwasher, how about an oversized sink instead? We recommend a double design with one bowl for washing and one for stacking dirty dishes, ensuring you leave those dirty dining/culinary goodies out of sight.
7. Be brave with beautiful flooring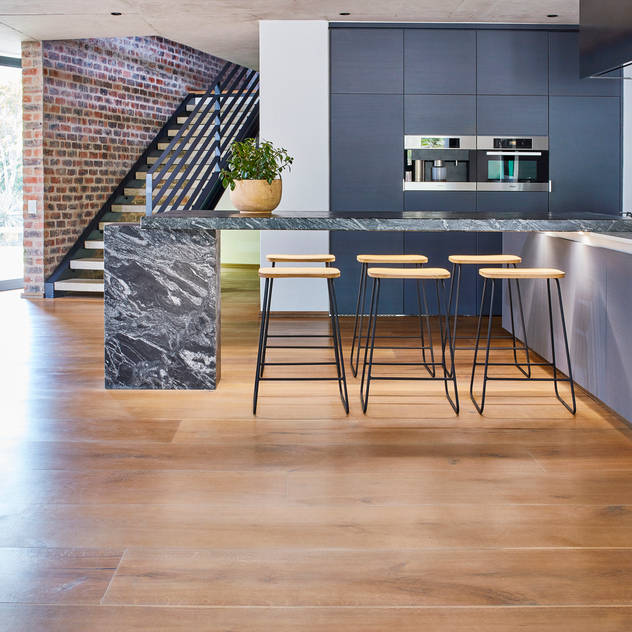 To distract the eye from your kitchen's limited legroom, try styling up the floor with bold patterns, eye-catching hues, or just some magnificent material like wood or patterned tiles.
8. Replace your table with a kitchen island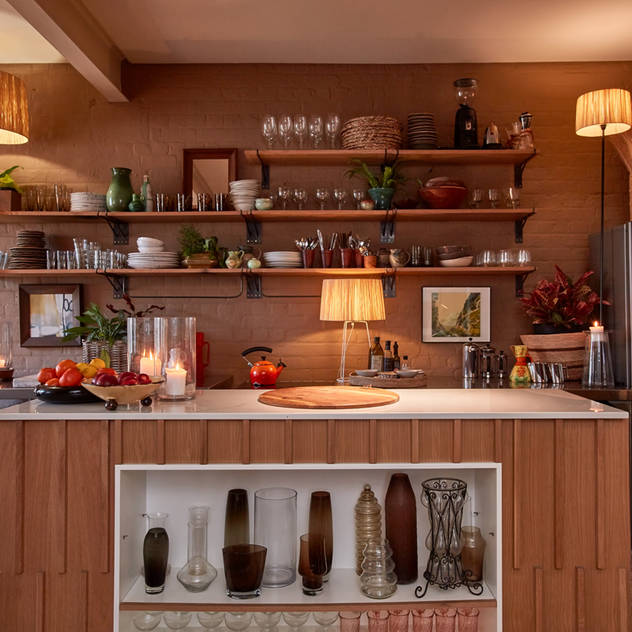 Adding an island to your long, thin kitchen can be the best idea yet – as long as it provides sufficient storage opportunities and (bonus points) potential seating for an informal dining/working zone.
Just remember you still require appropriate space around your island for moving about!
9. Try compact containers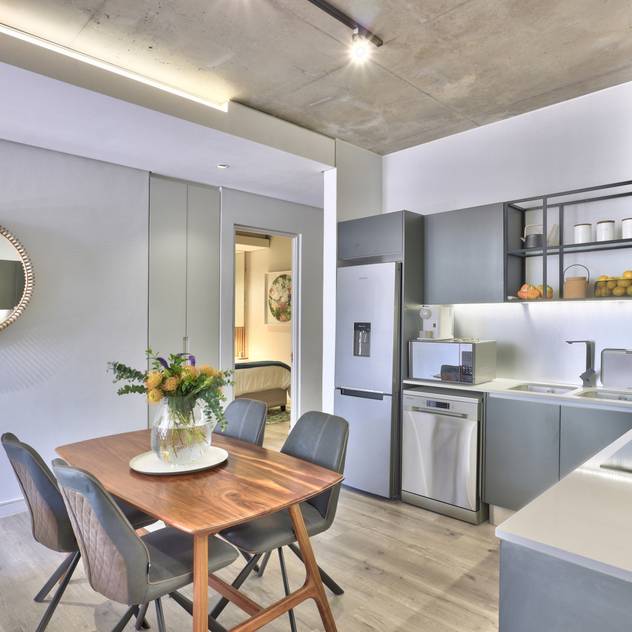 From baskets and bins to glass containers, storing your kitchen goodies in similar bottles/packets not only takes up less space, but also ensures a consistent style for your culinary space.
10. Relocate your washing machine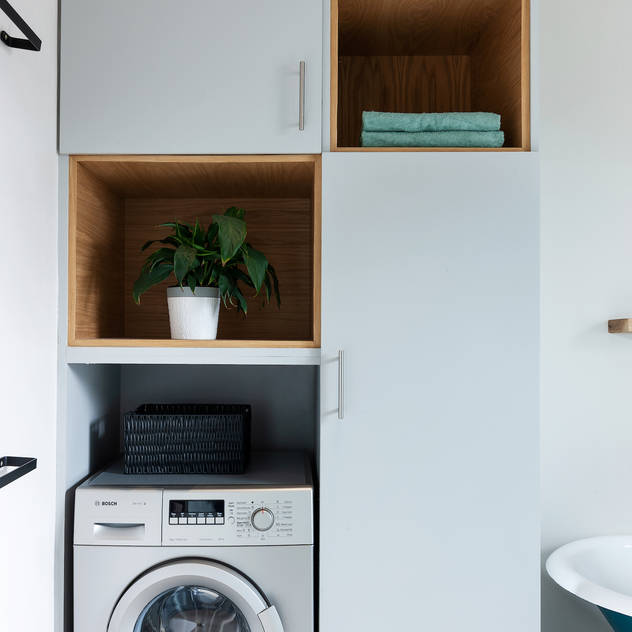 If you're still stuck for space in your small kitchen with its washing machine, perhaps take a hint from continental Europe and move it elsewhere, like your bathroom, underneath your staircase, or neatly packed in a hallway closet.
Hint: If possible, stack your separate washer and dryer atop each other in an old larder cupboard to save room and help streamline laundry days.
Courtesy of Homify | Johannes Van Graan

Need more information? Fill in the form below and we will contact you!
OkCancel