Using darker tones in a bathroom might seem counterintuitive to what we're always taught about opening up smaller rooms without windows — make it bright and light to make a room look larger. But sometimes there are exceptions to the rule, and bathrooms can look amazing when darker tones are brought in. Browns, blacks, and shades of grey can look exquisite in a bathroom — think industrial, city dweller, modern, and moody. But darker tones can also look regal and elegant depending on the look you want to achieve. And remember that just because you're using darker tones, that doesn't mean you can't bring in light! Moody lighting can add to the ambiance of a bathroom and make it even more relaxing.
If you're looking for a more dramatic look, then a dark-toned bathroom might be right for you. Take a look at some of the most elegant bathrooms and the way they use dark tones to create a rich atmosphere you'll want to steal.
1. Go for black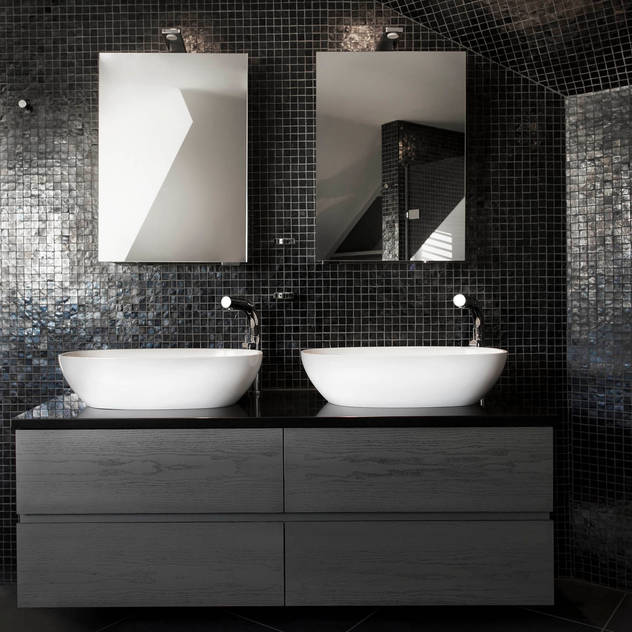 Don't be afraid of the darkest of darks: black. Using black in the bathroom looks modern and chic, and it's perfect for an urban space.
2. Turn industrial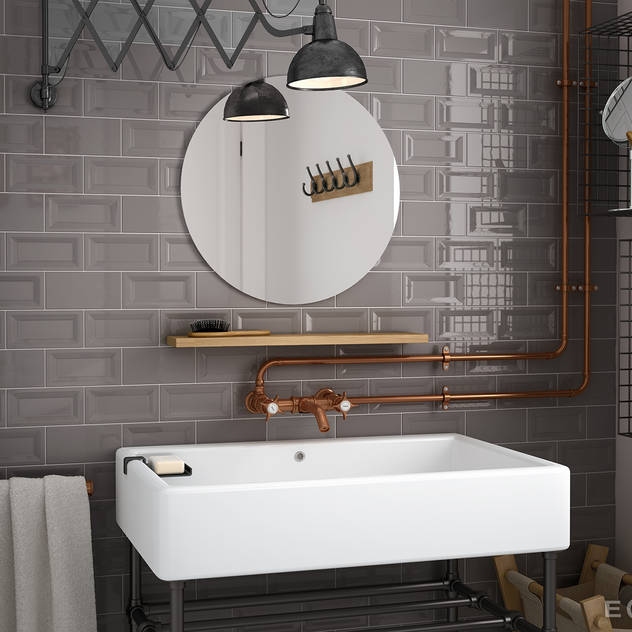 If you really want to achieve an industrial look, bring in metal and wood accents like in this bathroom, where the lighting and shelving really hit the mark.
3. Block it out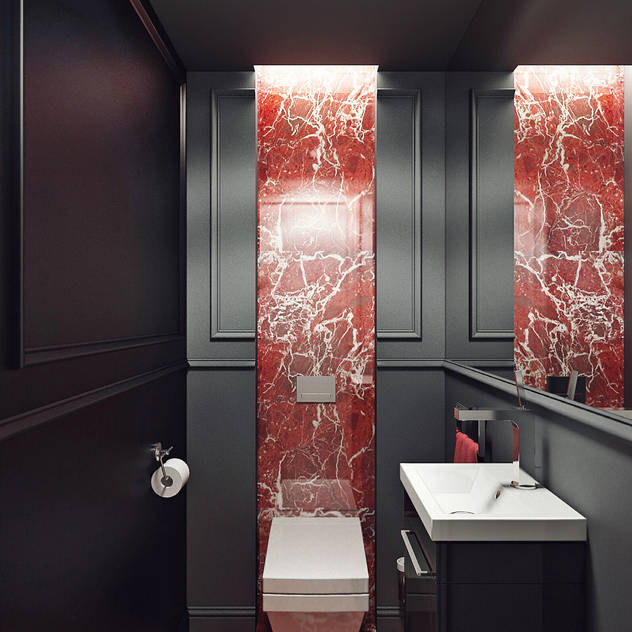 Keeping the room rich with dark tones and opting for a show-stopping piece like this marble block toilet can be a great way to liven up the space.
4. Set the mood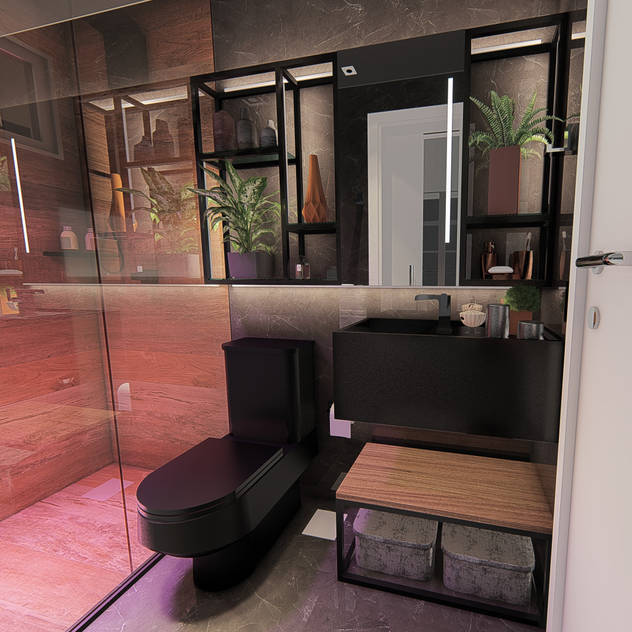 Set the mood with lighting (pink is best), some plants for flair, and an unexpected choice: a black toilet. Very sophisticated.
5. Make it art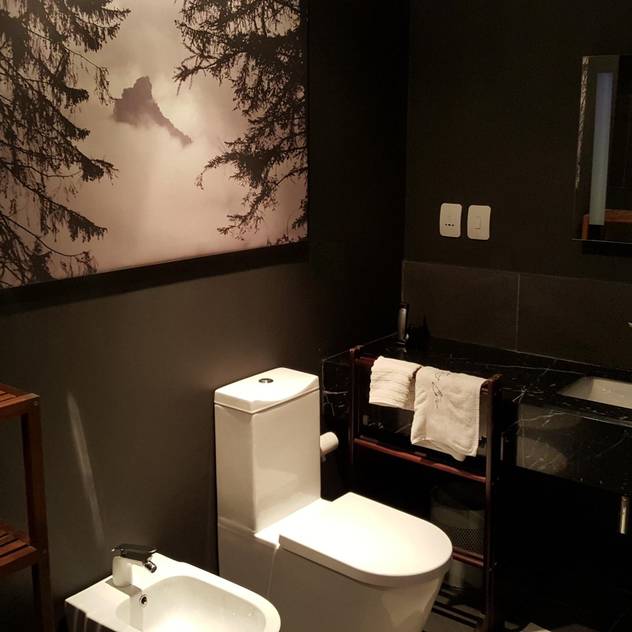 If you want to display anything in your bathroom, darker tones will only serve to highlight what you want to show off: artwork, photos, or your impressive collection of shampoos.
6. Dark highlights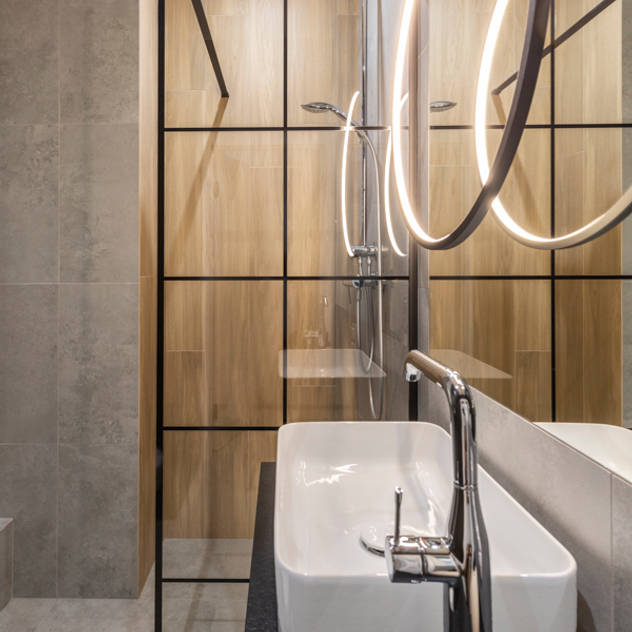 If you're not ready to go all out, consider incorporating some darker tones into your bathroom. Using black or dark brown accents looks tasteful.



7. Darker beige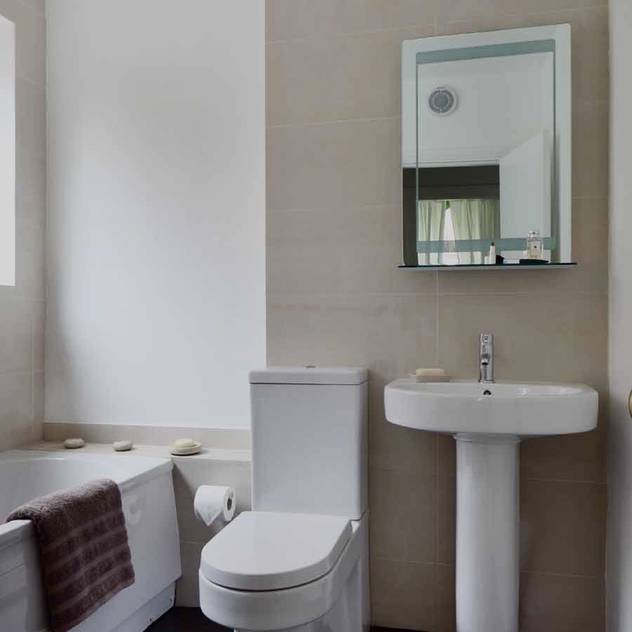 And darker tones don't always have to mean ultra-dark. If you want to change up your usual white walls, opt for darker beiges or browns for your bathroom. It can take a normal bathroom up a notch and give a more elegant touch.
8. Darken the walls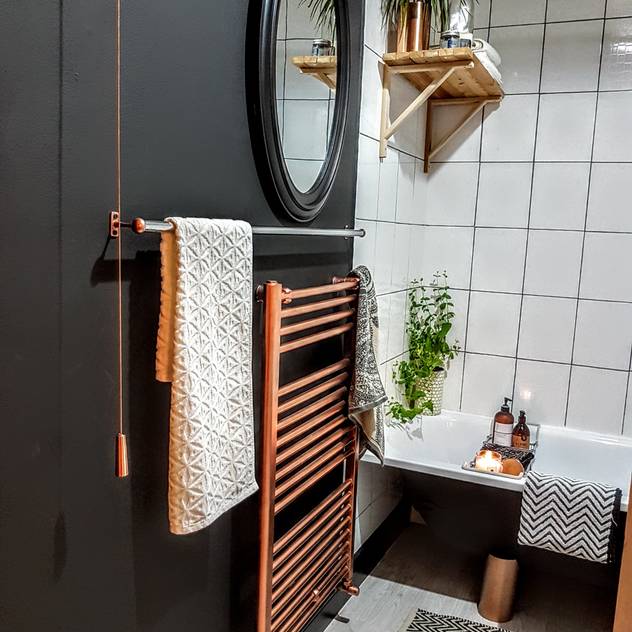 Sometimes it can feel cosy to have that contrast of darker tones and whites in a bathroom like there is here. With the wooden shelving and accents, this bathroom feels like an upgraded cabin.
9. Darker marble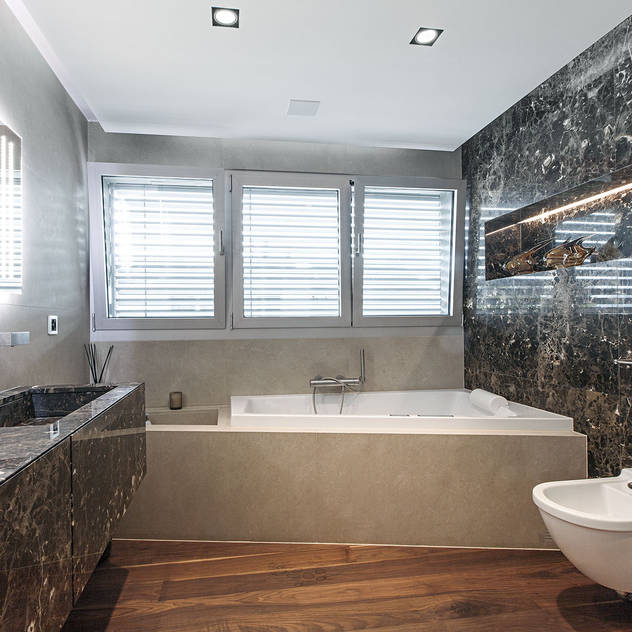 Here's an option you may not have considered: try out a dark-toned marble. Darker tones in marble look opulent and regal, and the detail of the colours will stand out even more.
10. Dark and light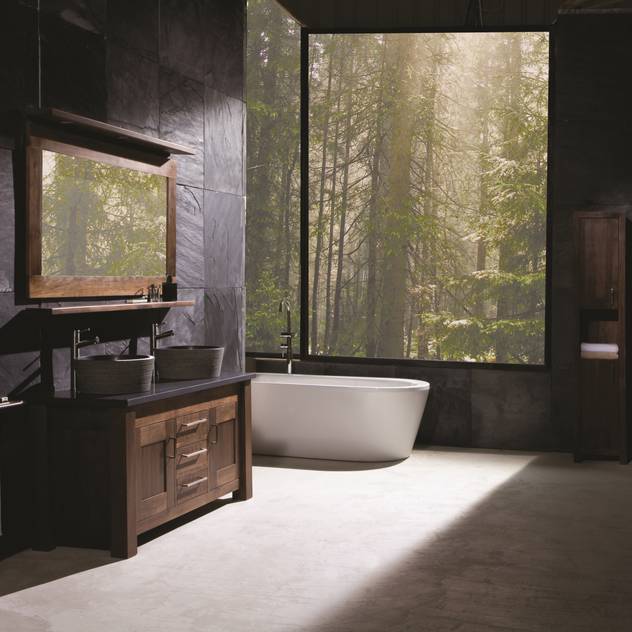 If you have a bathroom with a window, you're already getting plenty of natural light. Why not give yourself a cosy hideaway by using darker tones to create a warmer and woodsier ambiance.
11. Darker cabinets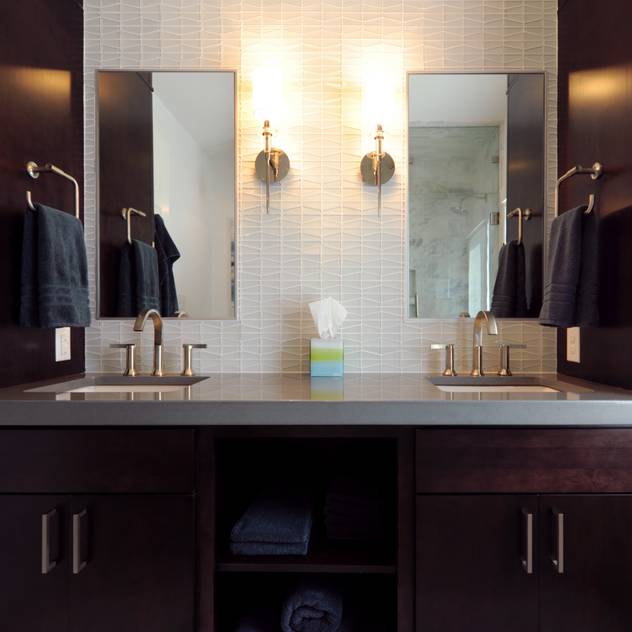 Install dark woods in your bathroom. They look rich and more luxurious than light-toned woods, and they're a beautiful contrast against white countertops.
Courtesy of Homify | Emma Haggarty

Need more information? Fill in the form below and we will contact you!
OkCancel