From tiny, cramped hallways to those who seemingly never see the light of day, we have certainly experienced our fair share of design challenges. And yes, we know that working with a smaller, much narrower space can be tricky, but as it turns out there are quite a few ways in which you can inject more space and style (and light) into even the dullest hallway.
For drab hallways: Hang mirrors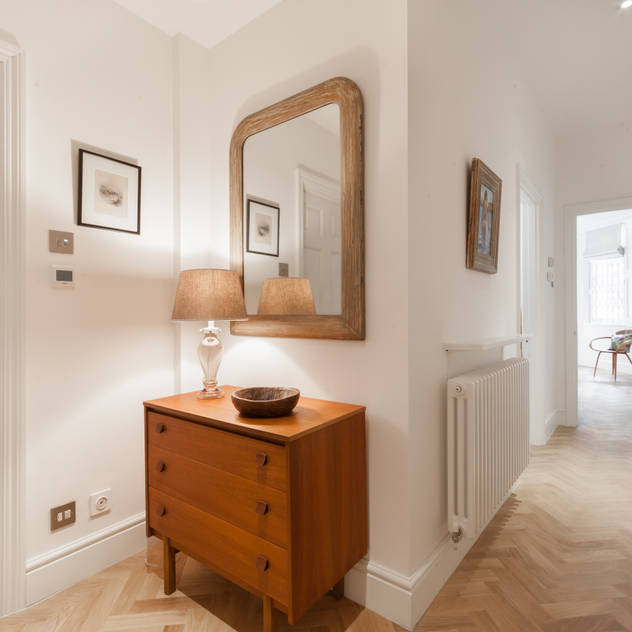 Placed in the correct spot, a mirror will not only amplify your space, but will also cast and reflect light around the room. The result? A hallway that's nowhere near as dark and constricted as it seemed before.
2. For drab hallways: Add more glass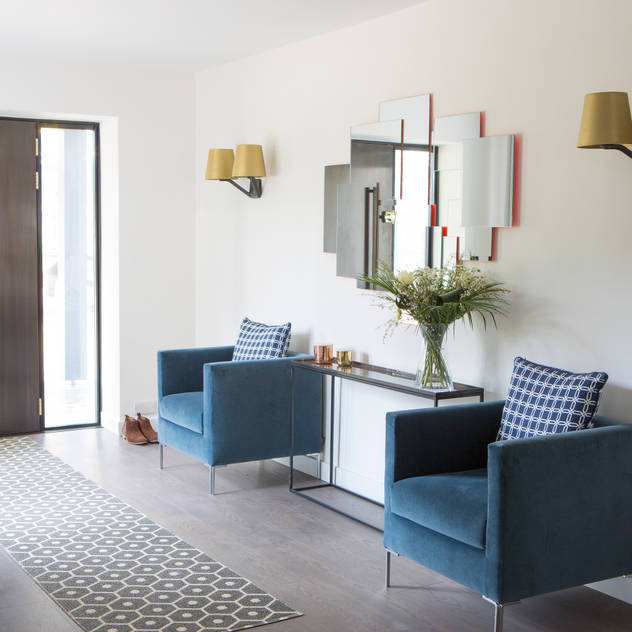 You want to introduce more natural light to help beat the gloominess away. So, how about some decorative (but also practical) glass panes in your front door? Even the smallest ones can still make a massive difference in terms of illumination.
And should privacy or security be a problem, consider opal or frosted glass.
3. For drab hallways: Create a gallery wall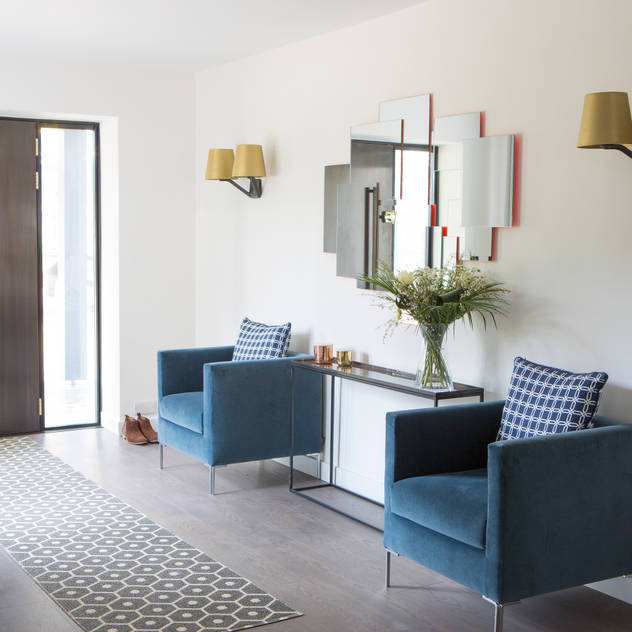 Don't ever forget about character, for she's just as important as visibility and practicality. With a gallery wall, you not only add character and a personal touch to your hallway (or any room, for that matter), but also visual interest in the form of colour, texture, shapes, patterns, etc.
4. For drab hallways: Paint the walls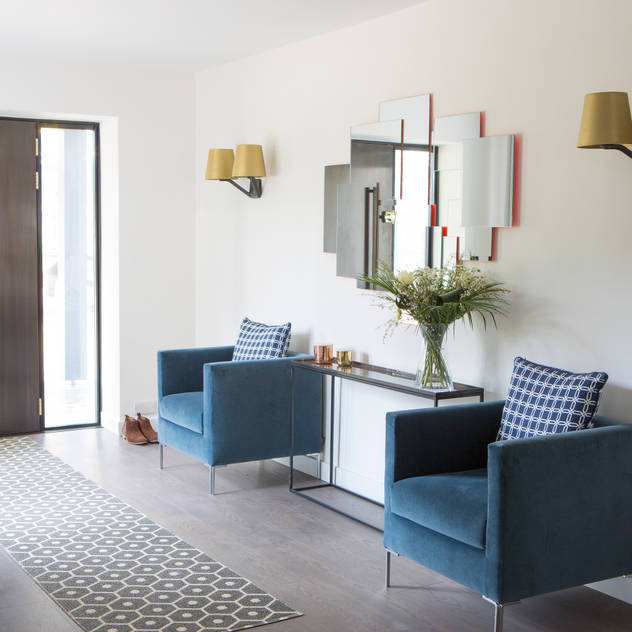 You don't need to hire a professional Painter to tell you that lighter colours help a room seem bigger and brighter. And fortunately there exists a whole world of appropriate tints for smaller spaces, other than the ever-loving neutrals, of course.
Hint: Opt for paint with a hint of sheen to reflect light even more.
5. For drab hallways: Look up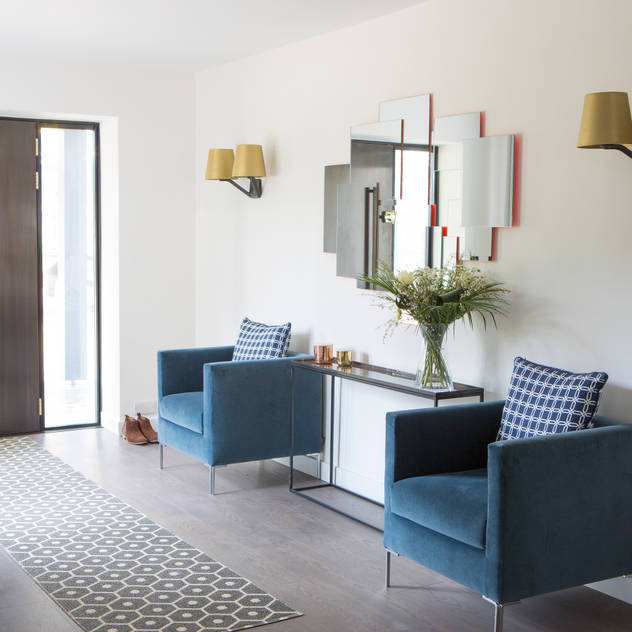 According to the United Kingdom's National Association of Rooflight Manufacturers, a skylight or roof light can be up to three times more efficient at bringing in light than regular windows. And although this is a novel idea, do be sure to investigate if your roof profile will allow for a skylight over your first-floor hallway.


6. For drab hallways: Add more light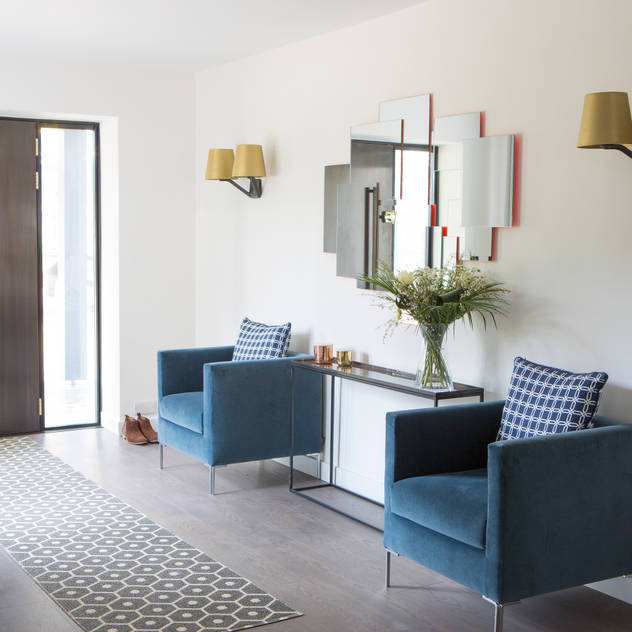 Just like any other room, a hallway can also be privy to layered lighting. Thus, in addition to that regular overhead fixture, consider adding a wall sconce or two, and maybe even a floor lamp if you've got the space.
And a mirror, of course.
7. For drab hallways: Build storage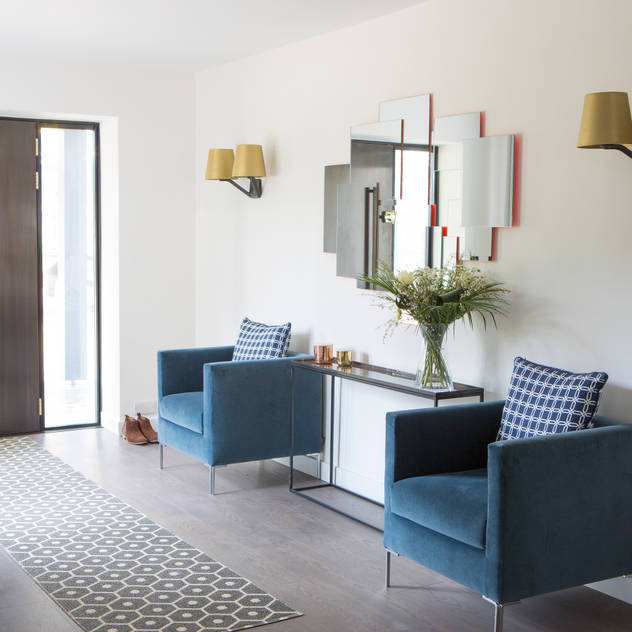 Clutter has no business taking up valuable legroom in an already tiny hallway. Thus, if possible, look at ways to incorporate storage into your hallway/entryway. A simple hallway closet with a sliding door should do the trick. Otherwise, a floating shelf or two, or even slim cubbies can mean the difference between a clear and cluttered hallway.
8. For drab hallways: Try moulding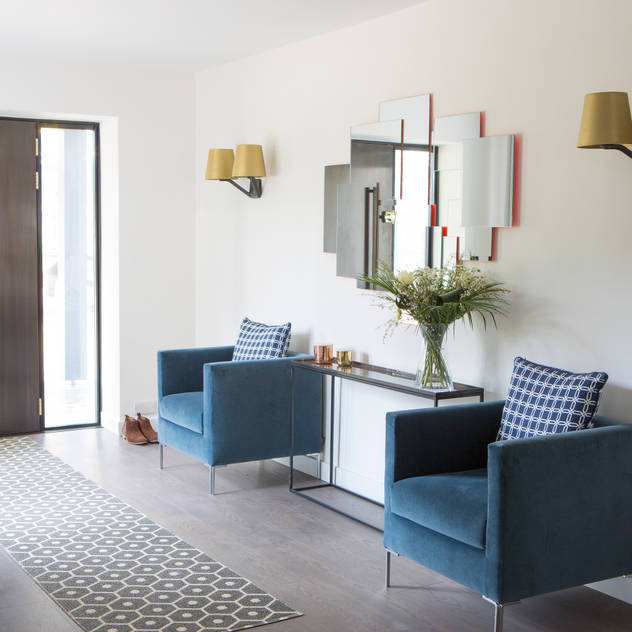 Incorporating moulding (on the ceiling, or your baseboard, or both) will not only create the illusion of more space but also give your hallway a much more detailed look – perfect for certain design styles such as colonial, traditional, farmhouse, etc.
9. For drab hallways: Add an area rug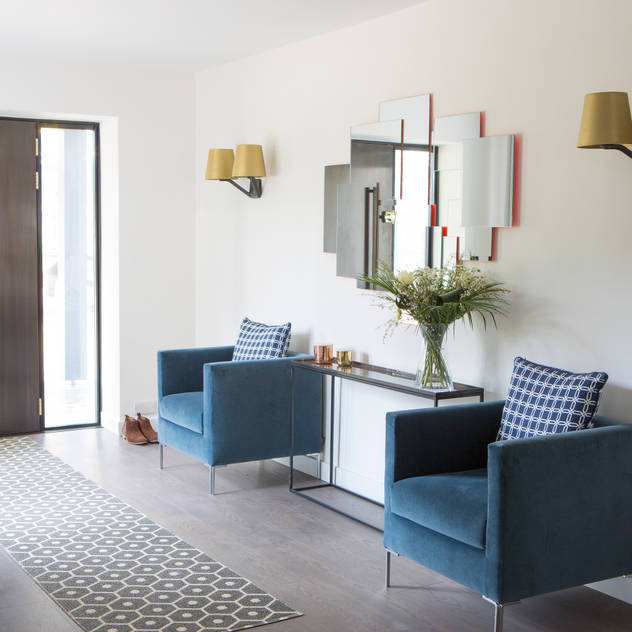 Trust us when we say that a long, narrow corridor will suddenly come to life with the inclusion of the right runner. Adding colour and warmth, a runner also ensures a cosy underfoot sensation for your hallway.
10. For drab hallways: Embrace the dark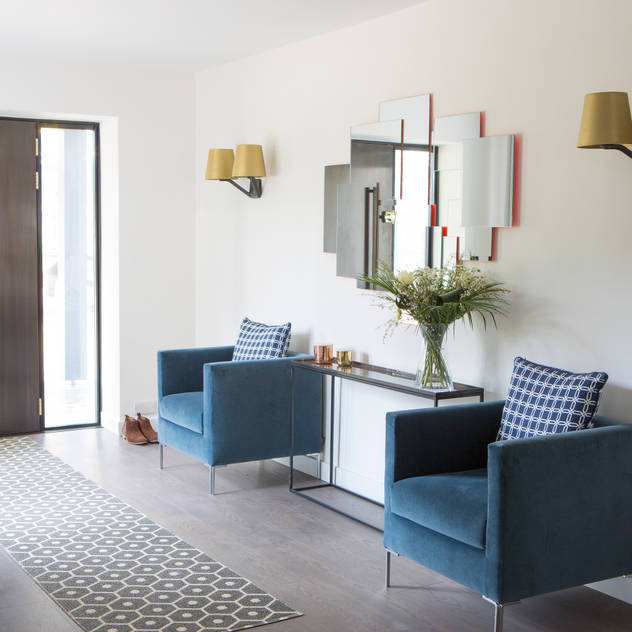 Rather than resist that dark look of your hallway, how about altering it to work for you? A deep, moody colour splashed on those walls can be just the right thing for a dramatic design. Especially if paired with adequate lighting, gleaming finishes/metals, and an accessory with a bright colour that pops here and there.
Courtesy of homify.co.za | Johannes Van Graan


Need more information? Fill in the form below and we will contact you!